Making your desktop into a personalized user interface that matches your tastes simply takes a few minutes. It's enjoyable, simple, and produces amazing results. By subscribing to VIN STAR YouTube channel, you may obtain the newest customization videos immediately.
Vin Star Theme is a Professional Tech Platform. Here we will provide you with only interesting content, which you will like very much. We're dedicated to providing you with the best of Tech, with a focus on dependability and Windows theme. We're working to turn our passion for Tech into a booming online website. We hope you enjoy our Tech as much as we enjoy offering them to you.
I will keep posting more important posts on my Website for all of you. Please give your support and love.
Below are the recently posted theme and icons Search for your theme on the blog page or find yours via the menu bar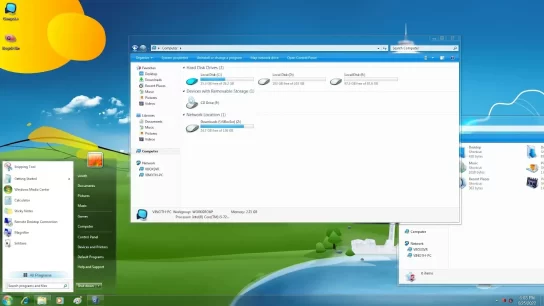 For those who have not yet decided to change the desktop radically and want to slightly refresh the interface, this theme will be a great find - Aero Blue Theme