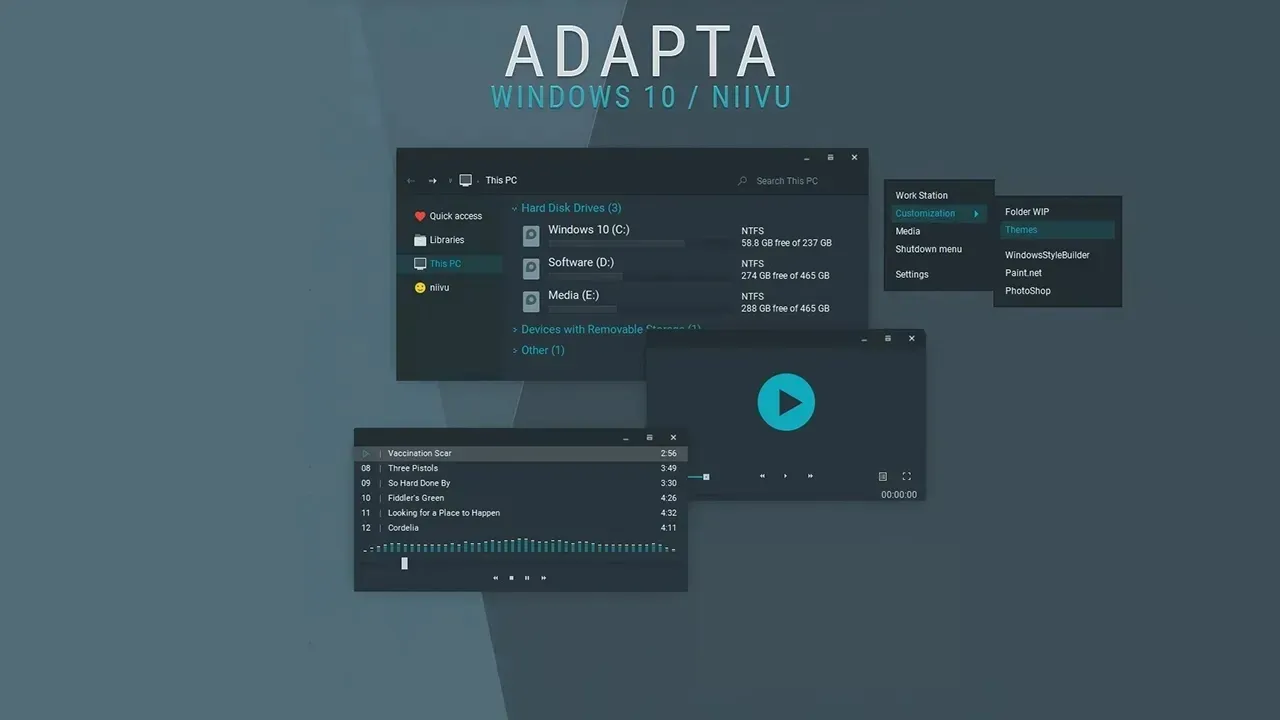 Adapta Theme For Windows 10
New theme for Windows 10 in dark colors. The visual style is created in a flat design, the colors are pleasing to the eye, and the design elements are very concise. At the same time, this is one of the few themes of its kind that supports styling the start menu and taskbar. Such an interface will be very pleasant for working at night, and perhaps this is the best work in recent times, we recommend downloading it and seeing for yourself.
Adapta Theme For Windows 10
---
What is included in this?

6 Adapta themes for Windows 10
1 Stardock Curtains themes for Windows 10
7tsp Icons themes – 1
PotPlayer
foobar2000
xoblite
---
Instalation steps:
×
Download Page
Adapta Theme
Windows 10
19.3MB
Are you new to Windows customization?
Follow the steps given on this post page and I always recommend Creating a Restore Point before starting the customization. If you have any other doubts comment below.