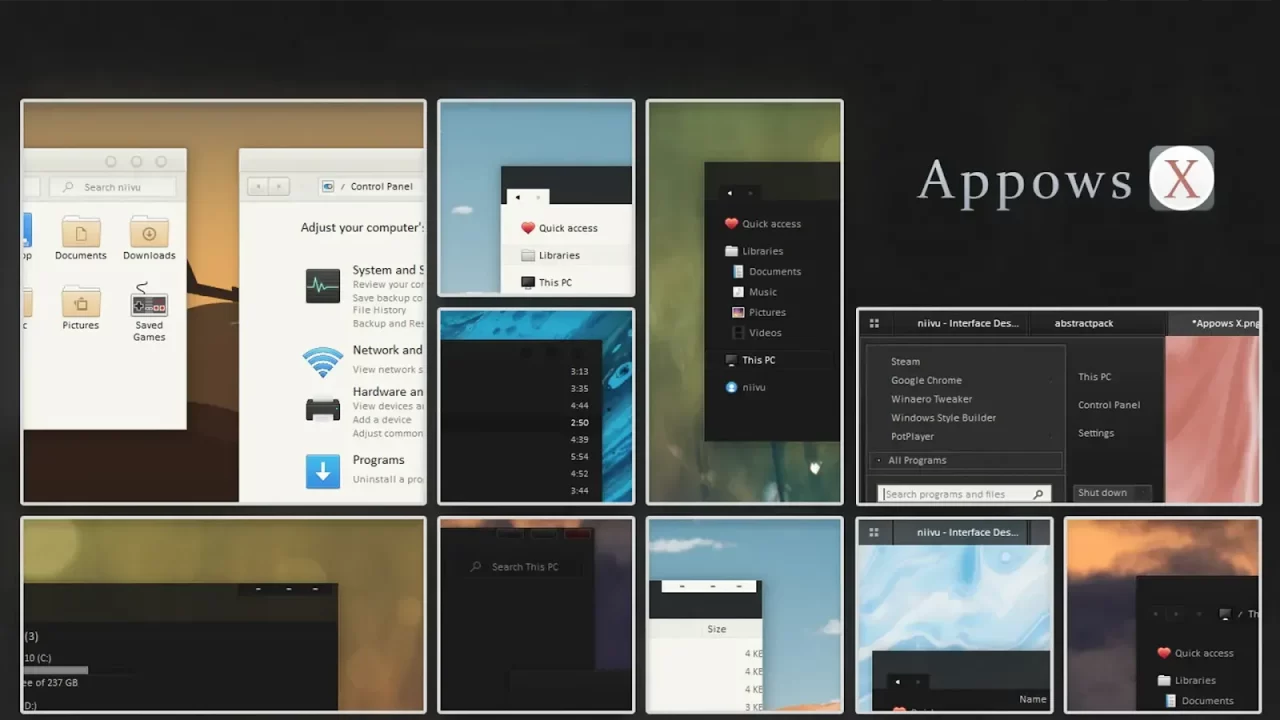 Appows X Theme For Windows 10
This theme changes the visual interface of your computer which means the control buttons of the Explorer window can be given a new design. It has three options for changing buttons, which can brighten up the look of your computer and additionally have a light and dark theme design. Download the presented pack, and enjoy a new look at the computer.
Appows X Theme For Windows 10
---
What is included in this?

Themes (9 types)
Icon (7tsp)
StarDock Curtains
foobar2000
PotPlayer
---
Instalation steps:
×
Download Page
Appows X Theme
Windows 10
16MB
Are you new to Windows customization?
Follow the steps given on this post page and I always recommend Creating a Restore Point before starting the customization. If you have any other doubts comment below.