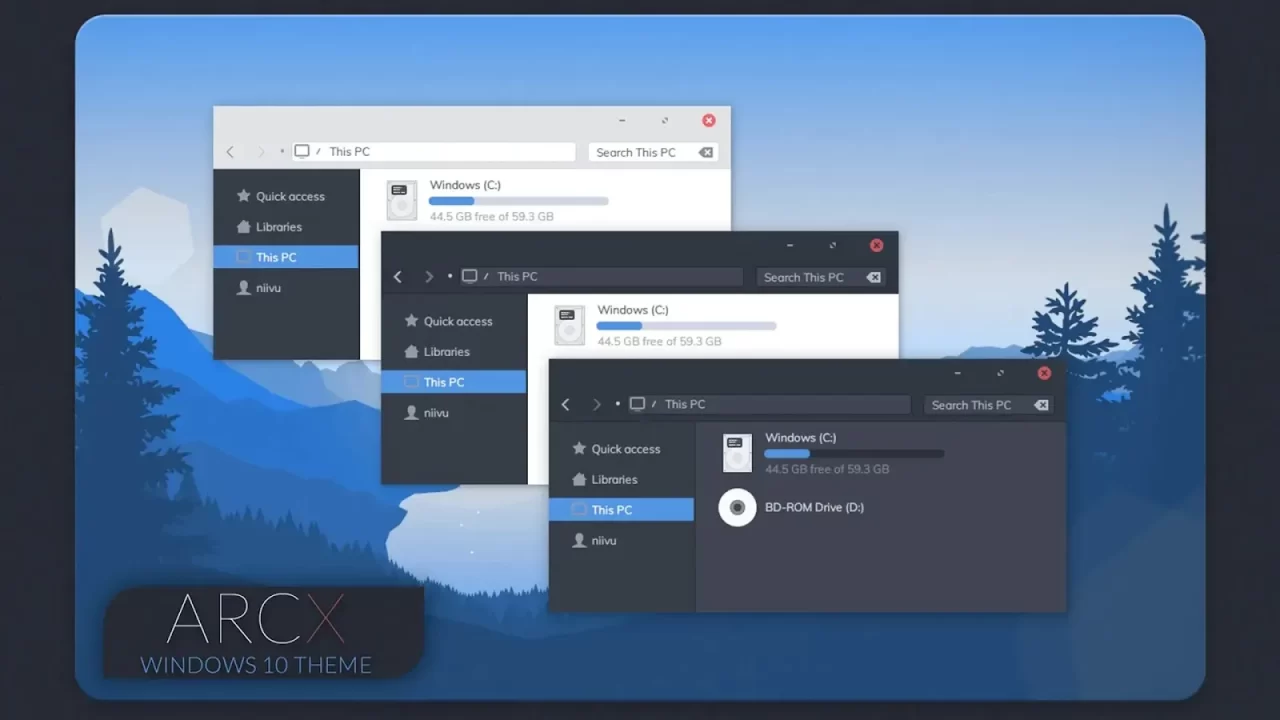 ARC X Theme For Windows 10
The theme for Windows 10 without a doubt can be considered one of the best. Laconic strict design without frills only pleases the eye and is easy to use. High-quality visual style with the study of small details of this interface, while in three color options. Composed of fully dark, mixed, and light visual styles. In addition, we recommend downloading icons explicitly created for this topic.
ARC X Theme For Windows 10
---
What is included in this?
---
Instalation steps:
×
Download Page
ARC X Theme
Windows 10
13.5MB
Are you new to Windows customization?
Follow the steps given on this post page and I always recommend Creating a Restore Point before starting the customization. If you have any other doubts comment below.