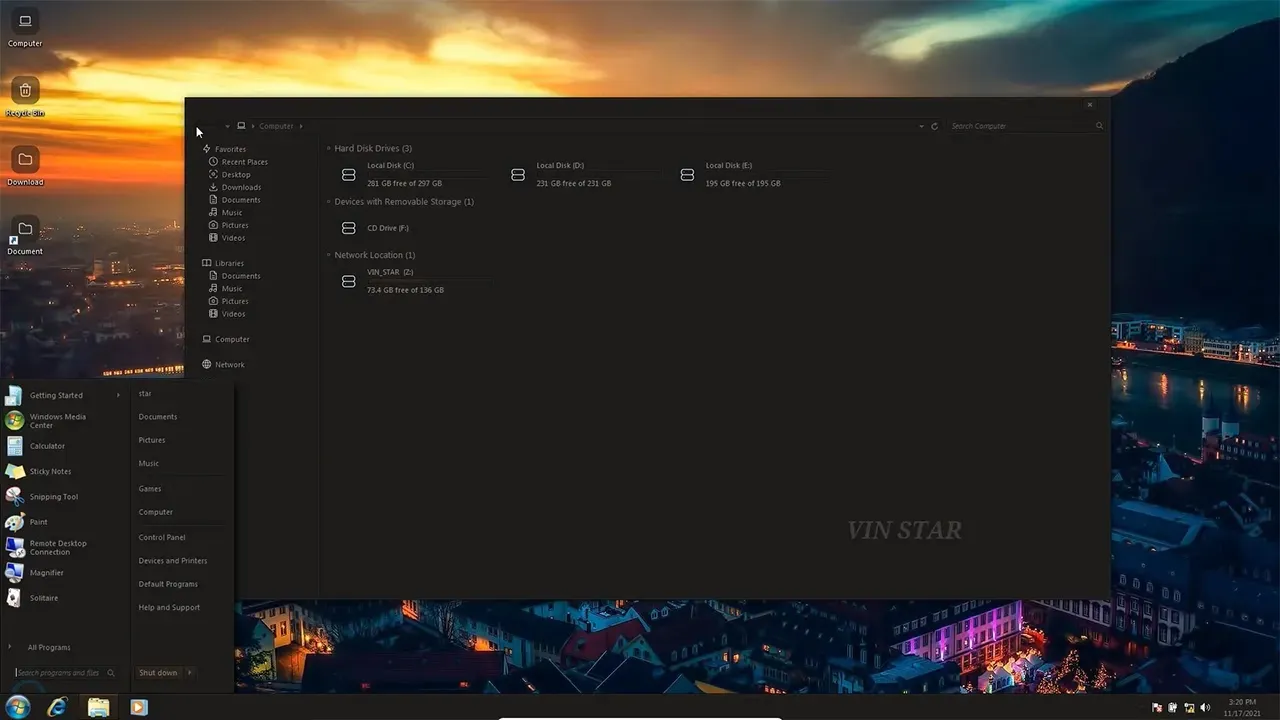 Biblio Theme for Windows 7
To your attention, the theme is in two colors. One of them is dark with shades of brown, and the other is light in coffee tones. The interface is 100% worked out, there are no bugs or elements from the standard style. Despite the "wooden wallpaper" that comes with the theme by default, when using others, the desktop looks completely different.
Biblio Theme for Windows 7 vin star windows 7 theme
Find more variety of Windows 7 Themes and Install the best windows 7 themes & Icon Pack to make your customization awesome.
---
What is included in this?

2 -Themes (Dark and Light)
1 Icon pack
ExplorerFrame
SrartOrb
---
Instalation steps:

I recommend creating a restore point before starting the customization.
This third party theme will only work if you install Theme Patcher, so definitely install Theme Patcher.
If you're new to this, check out this page to learn how to install a Windows custom theme or visit this Youtube Channel.
In some themes, you may need to manually add an Explorer frame without attaching it to the theme, and CustomizerGod is very helpful in doing that.
Theme support : Windows 7 (all editions)
×
Download Page
Biblio Theme
Windows 7
17.1MB
Are you new to Windows customization?
Follow the steps given on this post page and I always recommend Creating a Restore Point before starting the customization. If you have any other doubts comment below.