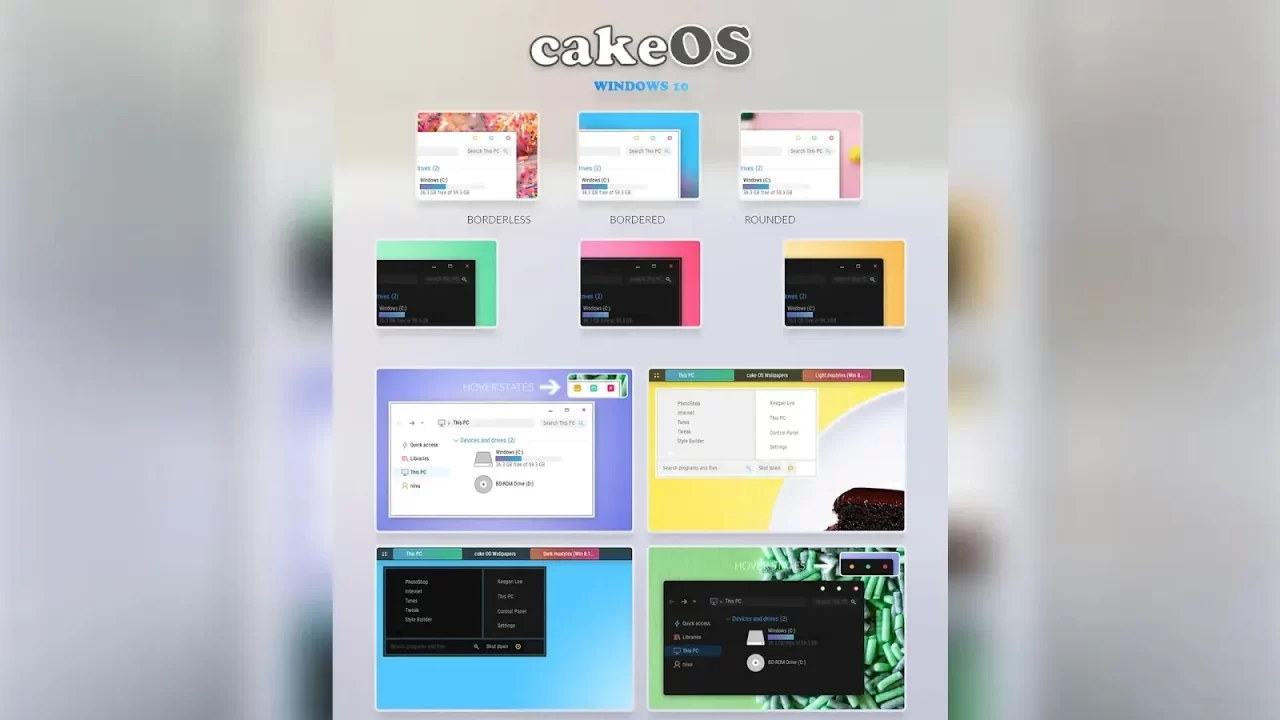 CakeOS Theme For Windows 10
A new set of decorations is dubbed cakeOS. The candy-style theme is all colorful and fun, yet simple and convenient. There are 24 visual style options at your disposal, among them there are both light and dark themes, in addition, there are variations with different window control buttons and active or inactive explorer panels.
cakeOS Theme For Windows 10
---
What is included in this?

Themes (24 types)
Stardock Curtains
---
Instalation steps:
×
Download Page
cakeOS Theme
Windows 10
13.5MB
Are you new to Windows customization?
Follow the steps given on this post page and I always recommend Creating a Restore Point before starting the customization. If you have any other doubts comment below.