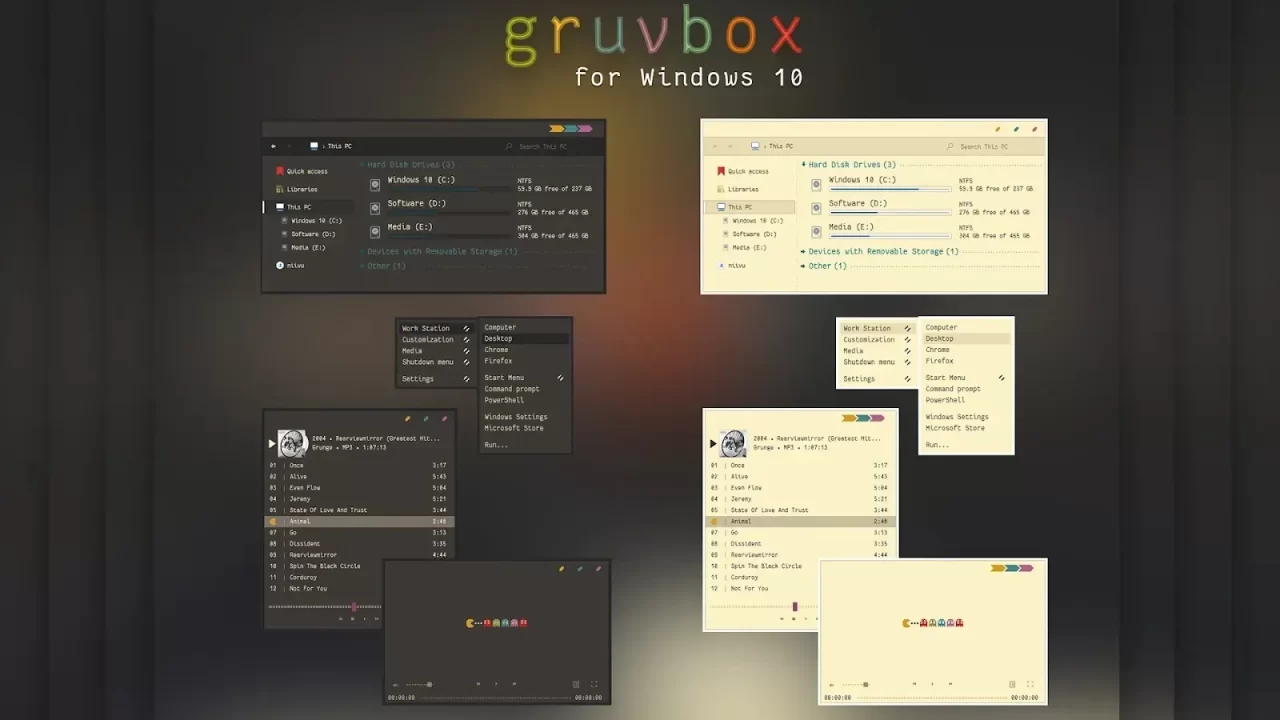 Gruvbox Theme For Windows 10
Here is an original theme that stands out from others with its design and lamp color palette. As part of several options for the visual style, light and dark, as well as the difference of some design elements. In addition, the archive contains add-ons in the form of skins for programs, wallpapers, icons, and more.
Gruvbox Theme For Windows 10
---
What is included in this?

Themes (dark,light)
Icon (7tsp,Ipack)
Stardock Curtains
Wallpaper
Folders ICO
xoblite
foobar2000
PotPlayer
---
Instalation steps:
×
Download Page
Gruvbox Theme
Windows 10
7.1MB
Are you new to Windows customization?
Follow the steps given on this post page and I always recommend Creating a Restore Point before starting the customization. If you have any other doubts comment below.