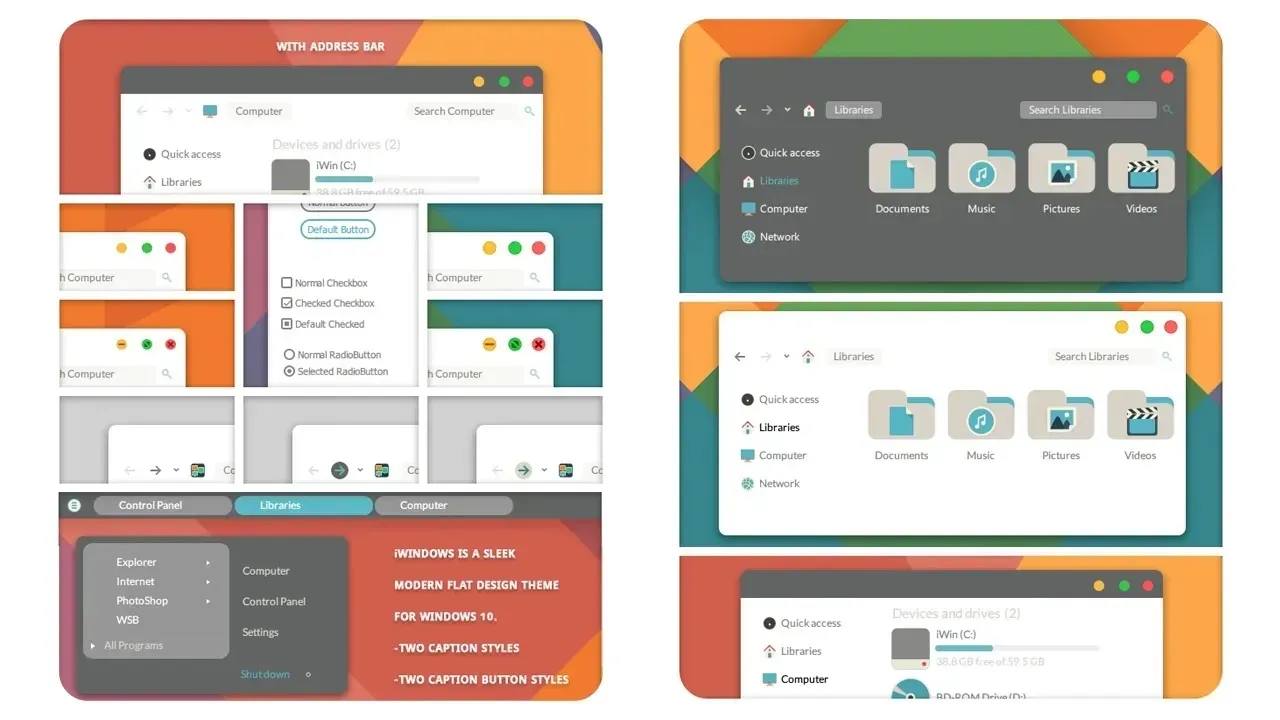 iWin Theme For Windows 10
This theme is like a breath of fresh air in the world of Windows 10 customization, it's really worth a try for every modern design lover. In fact, nothing special, just taken some design elements from Mac OS, which are harmoniously combined with the Flat style. It turned out not bad, concise, beautiful, and most importantly not at the expense of usability. Spending time at the computer with such a theme is a pleasure.
There are 2 main visual styles to choose from, either completely light or with some dark elements. Each of them has additional modifications with different options for the presentation of the explorer and the taskbar.
iWin Theme For Windows 10
---
What is included in this?

12 iWin Regular Taskbar for Windows 10
12 iWin SIB Taskbar themes for Windows 10
---
Instalation steps:
×
Download Page
iWin Theme
Windows 10
14MB
Are you new to Windows customization?
Follow the steps given on this post page and I always recommend Creating a Restore Point before starting the customization. If you have any other doubts comment below.