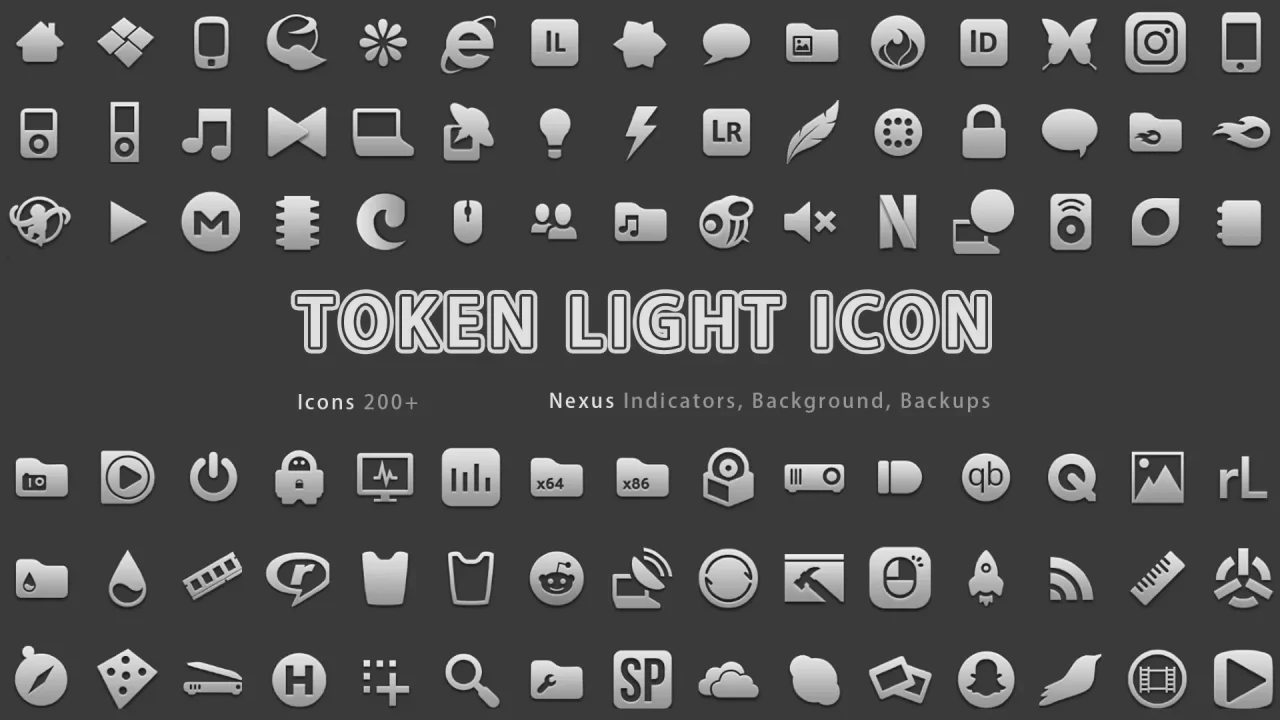 Token Light icons
There are more than 200 advanced token-light icons, these light icons are designed to add beauty to your desktop. You will feel them fully while using the background in it
Start your Windows customization with the Windows 7TSP icons.
---
What is included in this?

200+ Token Light (png-icons)
Nexus: Indicators
Nexus: Backgrounds
Nexus: Backup.wbk
---
Instalation steps:

Install the Nexus application
Download this Token Light icon and extract it
Move them to Local Disk C.
Copy the Token Dark folder and paste it into (C:\Users\Public\Documents\Winstep\NeXuS\Backgrounds)
Copy the five Indicators from the Indicators folder and paste them into (C:\Users\Public\Documents\Winstep\NeXuS\Indicators)
Now open the nexus application, click on the restore option in the advance tab, and use the token nexus backup.wbk in the archive
If you have any doubts about this, watch this tutorial video
×
Download Page
Token Light
All of type PNG File
4.7MB
Are you new to Windows customization?
Follow the steps given on this post page and I always recommend Creating a Restore Point before starting the customization. If you have any other doubts comment below.