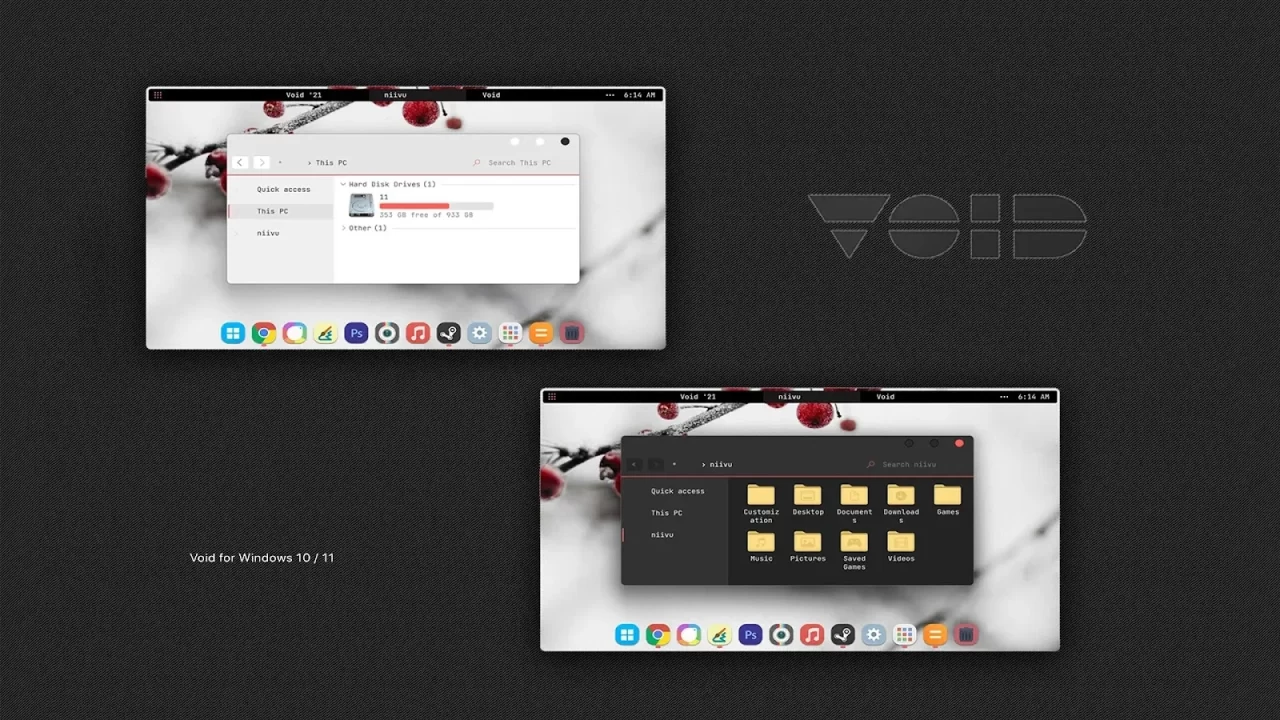 Void Theme For Windows
This theme was created in the image of the OS X concept of the same name, this theme has already gone through 3 redesigns, each time getting better. Perhaps this is one of the best works among dark themes for Windows 10/11. Original explorer windows with a unique design, no-frills, only simplicity, and conciseness. The content includes 3 versions of the theme, system icons, and styles for programs.
Void Theme For Windows
Make your customization awesome by installing this theme's appropriate Windows 7TSP icons.
---
What is included in this?

Themes (dark,day,night)
Icon (7tsp)
Dock
Stardock Curtains
Start Orb
Tools
foobar2000
---
Instalation steps:
×
Download Page
Void Theme
Windows 10 & 11
25.4MB
Are you new to Windows customization?
Follow the steps given on this post page and I always recommend Creating a Restore Point before starting the customization. If you have any other doubts comment below.
21H2
22H2
21H2
21H1
20H2
2004
1909
1903
1809
1803
1709
1703