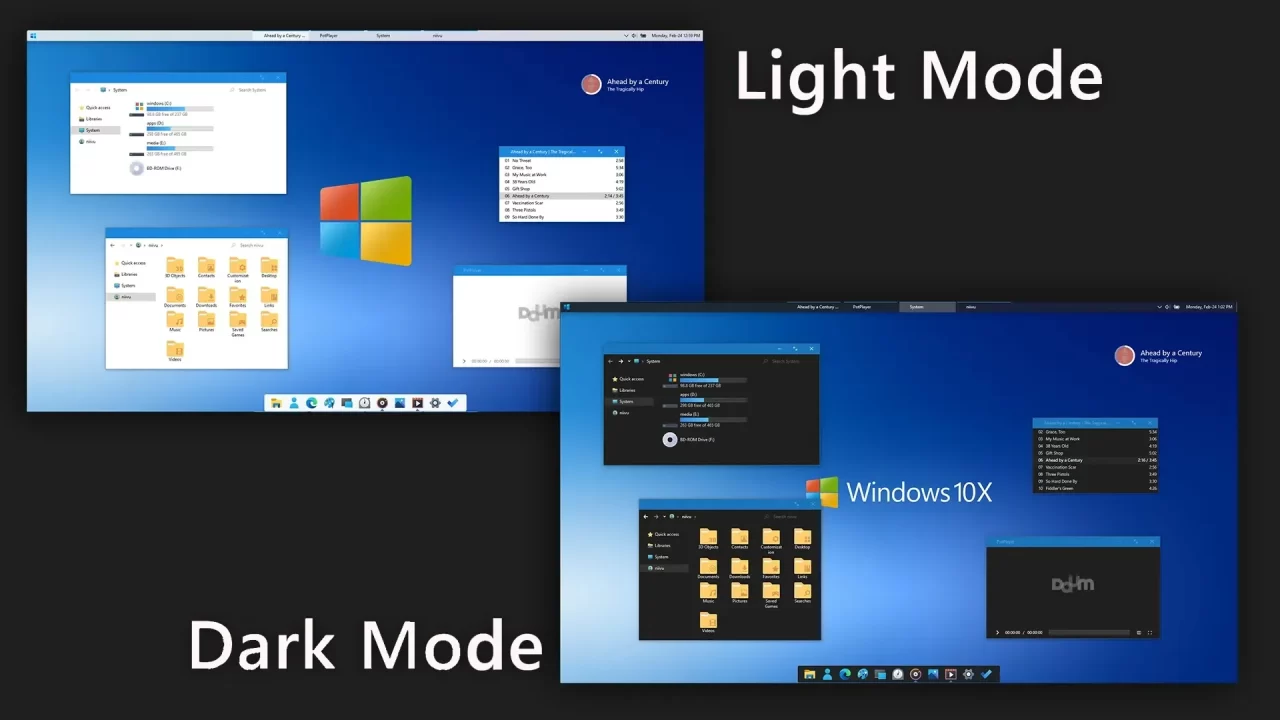 Windows 10X Theme for Windows 10
A new windows 10X theme that is similar to the default theme. There are no modern design innovations in it, it is just a simple and easy style for working comfortably at a computer, so to speak, a workhorse. The composition has 2 main themes, light and dark, as well as additional visual styles with some hidden panels in File Explorer. In addition, add-ons, skins for various programs, a wallpaper pack, and more are included.
Windows 10X Theme for Windows 10
---
What is included in this?

Themes (Dark,Light)
SIB Start Orb
Dock
foobar2000
PotPlayer
---
Instalation steps:
×
Download Page
Windows 10X Theme
Windows 10
5.5MB
Are you new to Windows customization?
Follow the steps given on this post page and I always recommend Creating a Restore Point before starting the customization. If you have any other doubts comment below.