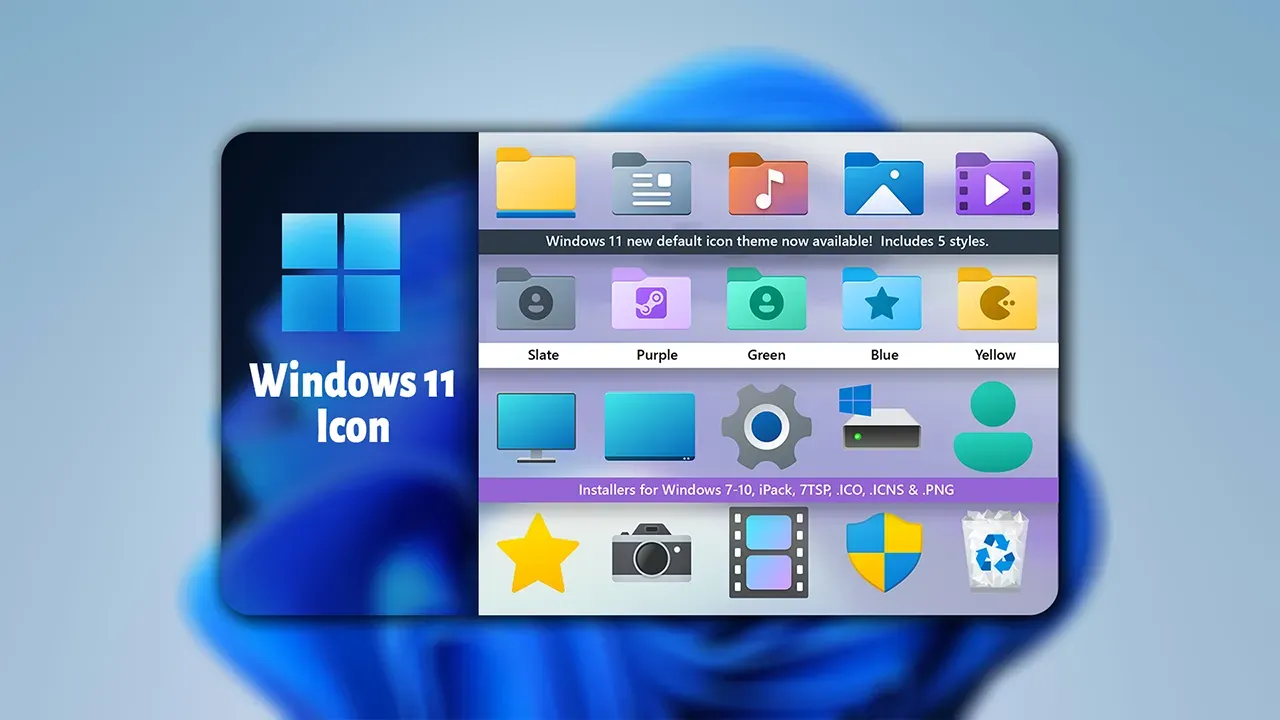 Windows 11 Icon For Windows 10
Some people who can't use Windows 11 are trying to change the look of their Windows 10 to look like Windows 11, so this Icon Pack will greatly help people who are changing because this Icon Pack will completely change all of your Windows 10 icons like Windows 11. Also included are Ipack in 5 different colors.
Windows 11 Icon For Windows 10 vin star, Windows 11 Icon 7tsp icon for windows,Faba 7tsp icon pack
Windows 11 Icon 7tsp icon
---
What is included in this?

7tsp icon – 5 (Blue, Green, Yellow, Slate, Purple)
iPack
Mac Icons
PNG Icons
Windows Icons
Folder Thumbnails Disabler
---
Instalation steps:
×
Download Page
Windows 11 Icon
Windows 10 & 11
81.3MB
Are you new to Windows customization?
Follow the steps given on this post page and I always recommend Creating a Restore Point before starting the customization. If you have any other doubts comment below.