This website will help you customize your windows and you will learn here about how to customize your windows using some third-party themes, icons, and applications. I hope it excites you when you see your computer at the end of your customization.
Here are different types of themes so before you use them know how to install them and check if they are suitable for your Windows.
faq on Windows Customization
Frequently Asked Questions
Newbies to Windows customization face some problems. Below are answers to some important questions I was asked about it.
How To Create System Restore Point || Windows 7,8,8.1,10 and 11 
How to Patch Windows 10 and 11
Windows Righ Click Context Menu Customization
How to return to the default theme for all windows
Making your desktop into a personalized user interface that matches your tastes simply takes a few minutes. It's enjoyable, simple, and produces amazing results. By subscribing to VIN STAR YouTube channel, you may obtain the newest customization videos immediately.
Below are the recently posted theme and icons Search for your theme on the blog page or find yours via the menu bar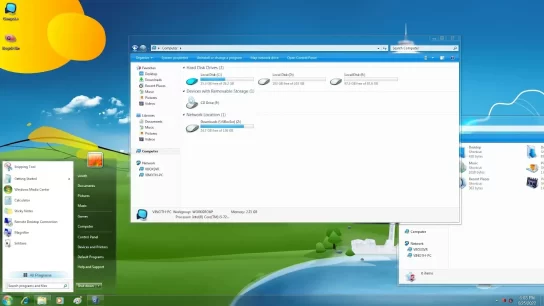 For those who have not yet decided to change the desktop radically and want to slightly refresh the interface, this theme will be a great find - Aero Blue Theme