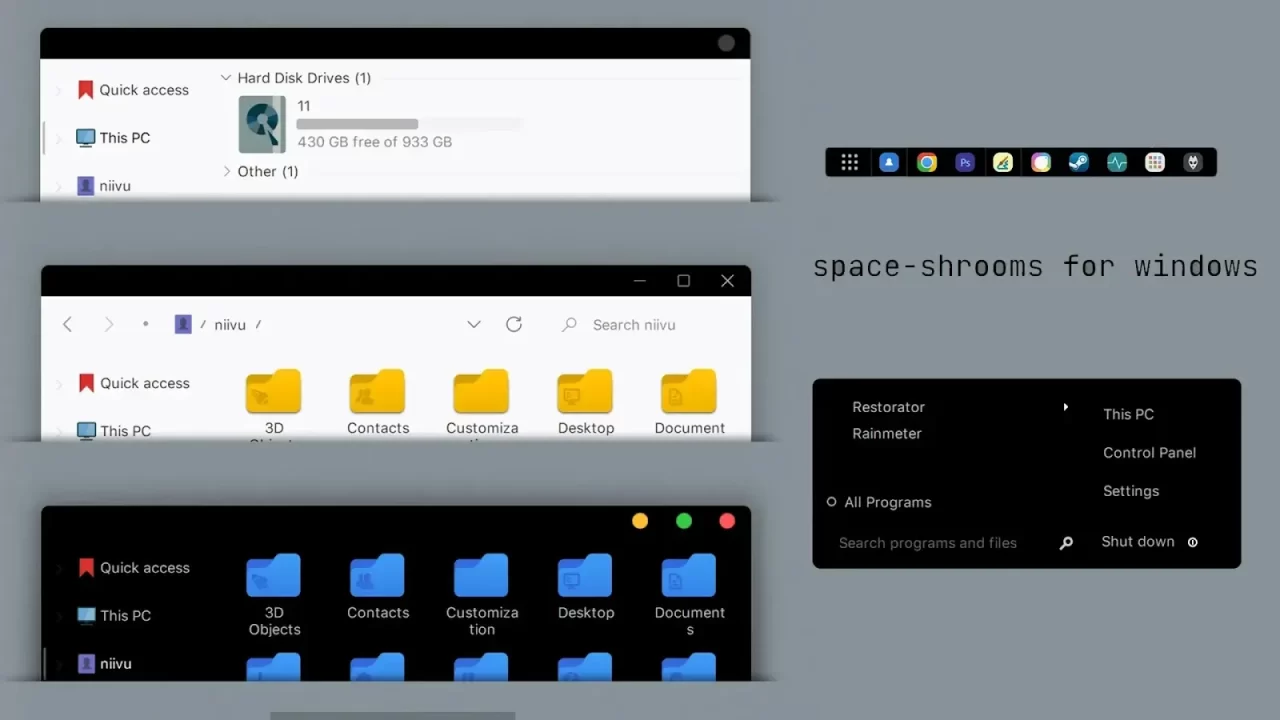 Space Shrooms Theme For Windows
This Space Shrooms theme has three different themes Dark, Day, and Night and each of them has three different Windows control buttons. The curtains theme is attached to make round corners available in Windows 10 users' explorer. Also, some items are attached to this file
Space Shrooms Theme For Windows
Make your customization awesome by installing this theme's appropriate Windows 7TSP icons.
---
What is included in this?

Themes (9 types)
Stardock Curtains
Start Orb
foobar2000
Tools
---
Instalation steps:
×
Download Page
Space Shrooms Theme
Windows 10 & 11
11.2MB
Are you new to Windows customization?
Follow the steps given on this post page and I always recommend Creating a Restore Point before starting the customization. If you have any other doubts comment below.
21H2
22H2
21H2
21H1
20H2
2004
1909
1903
1809
1803
1709
1703