How to patch your windows 8,10,11
The third-party theme will not work without installing the theme patcher. You can find some theme patchers on the internet and here is how to install Ultra UXTheme Patcher. Most of the time you just need to click the Next button as you would install a normal application, sometimes you need to install it manually.
After normal installation of Ultra UX Theme Patcher, step 2 needs to be done if the unpatched word is displayed instead of the patched word as shown in the image in step 3 below.
Note: Don't forget to Create a Restore Point before doing this
Step 1
Step 2
Open "Local Disk – C:\Windows\System32 then find themeui.dll and uxnit.dll files
Right-click on the themeui.dll file and click Tack Ownership
Then right-click on the uxnit.dll file and click Tack Ownership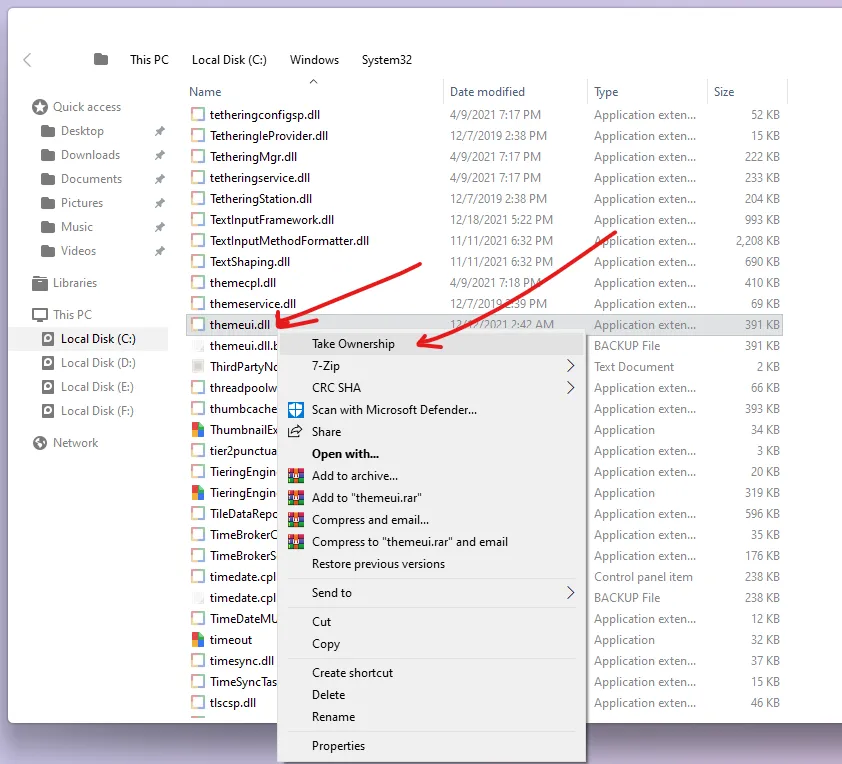 Step 3
Now install the Ultra UXtheme Patcher.
After restarting, make sure your system is patched as shown in the image below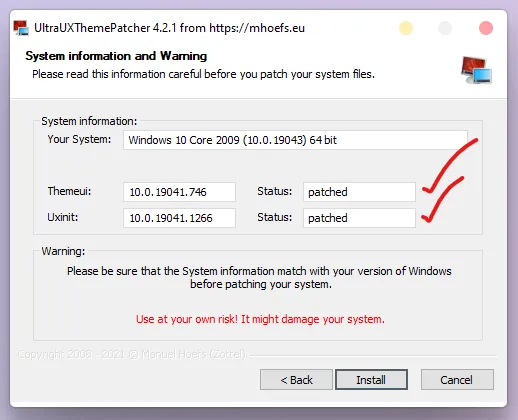 Thank You