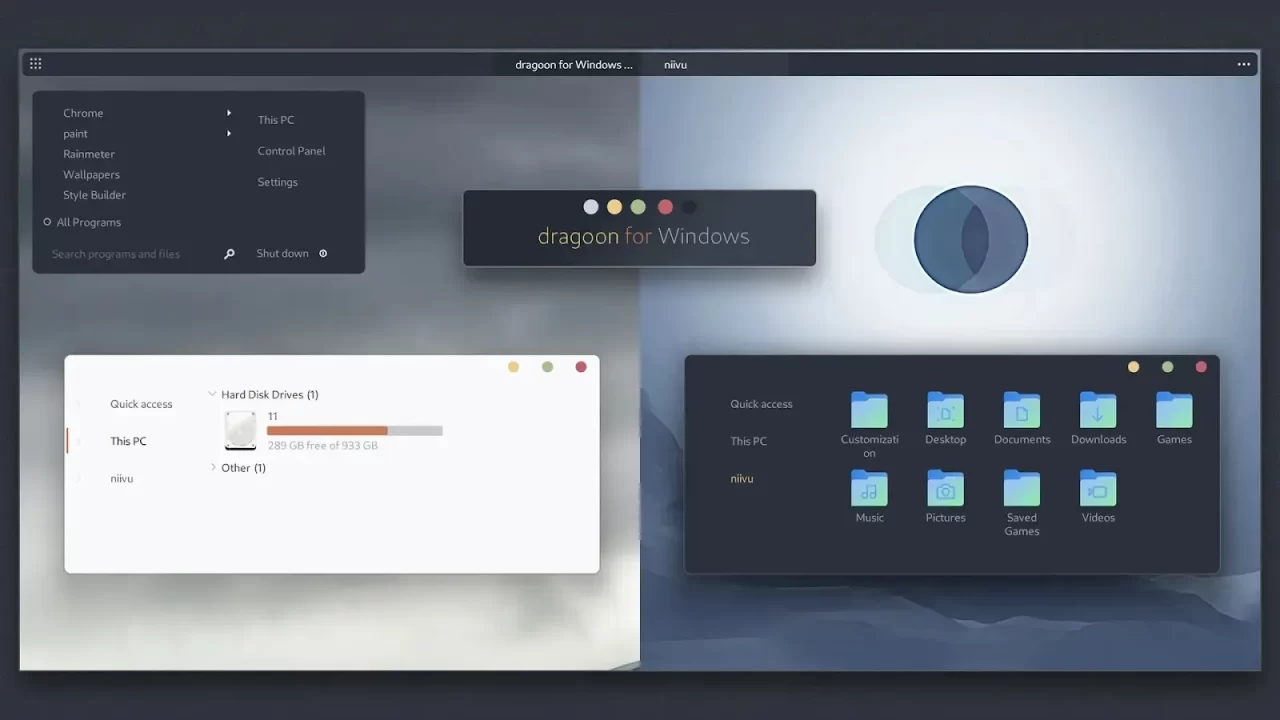 Dragoon Theme For Windows
The desktop theme is a minimalistic design. Available in light and dark versions. The design and color scheme are pleasing to the eye and comfortable for everyday computer work. The kit comes with a set of wallpapers, styles for StartAllBack and StarDock Curtains, and a start button.
Dragoon Theme For Windows
Make your customization awesome by installing this theme's appropriate Windows 7TSP icons.
---
What is included in this?

Themes (4 types)
Stardock Curtains
Tools
foobbar2000
StartAllBack
---
Instalation steps:
×
Download Page
Dragoon Theme
Windows 10 & 11
49.9MB
Are you new to Windows customization?
Follow the steps given on this post page and I always recommend Creating a Restore Point before starting the customization. If you have any other doubts comment below.
21H2
22H2
21H2
21H1
20H2
2004
1909
1903
1809
1803
1709
1703