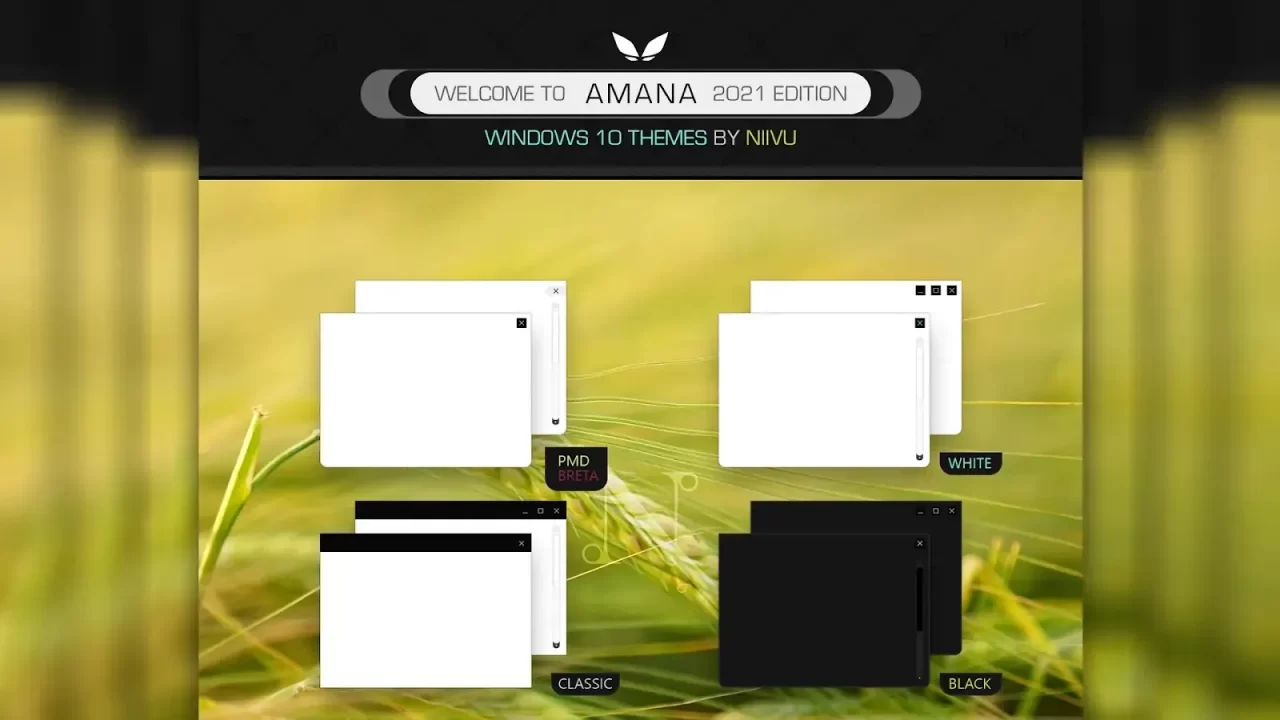 AMANA 2021 Theme For Windows 10
Amana is a minimalistic design for the Windows 10 interface with several color schemes. There are both completely dark and light color schemes. Also, you can find here an option with a light theme combined with black window titles. In combination with right angles, there are also rounded corners. For example, the upper corners of Windows are straight, but the lower corners are rounded. The absence of icons and additional design elements makes the interface more compact and simple. In addition to the new interface style, there is a new skin for the START button.
AMANA 2021 Theme For Windows 10
---
What is included in this?

Themes (12 typs)
xoblite)
stardock curtains
SIB Start Orb
Dock Icons
Dock
foobar2000
PotPlayer
Firefox
---
Instalation steps:
×
Download Page
AMANA 2021 Theme
Windows 10
13.2MB
Are you new to Windows customization?
Follow the steps given on this post page and I always recommend Creating a Restore Point before starting the customization. If you have any other doubts comment below.