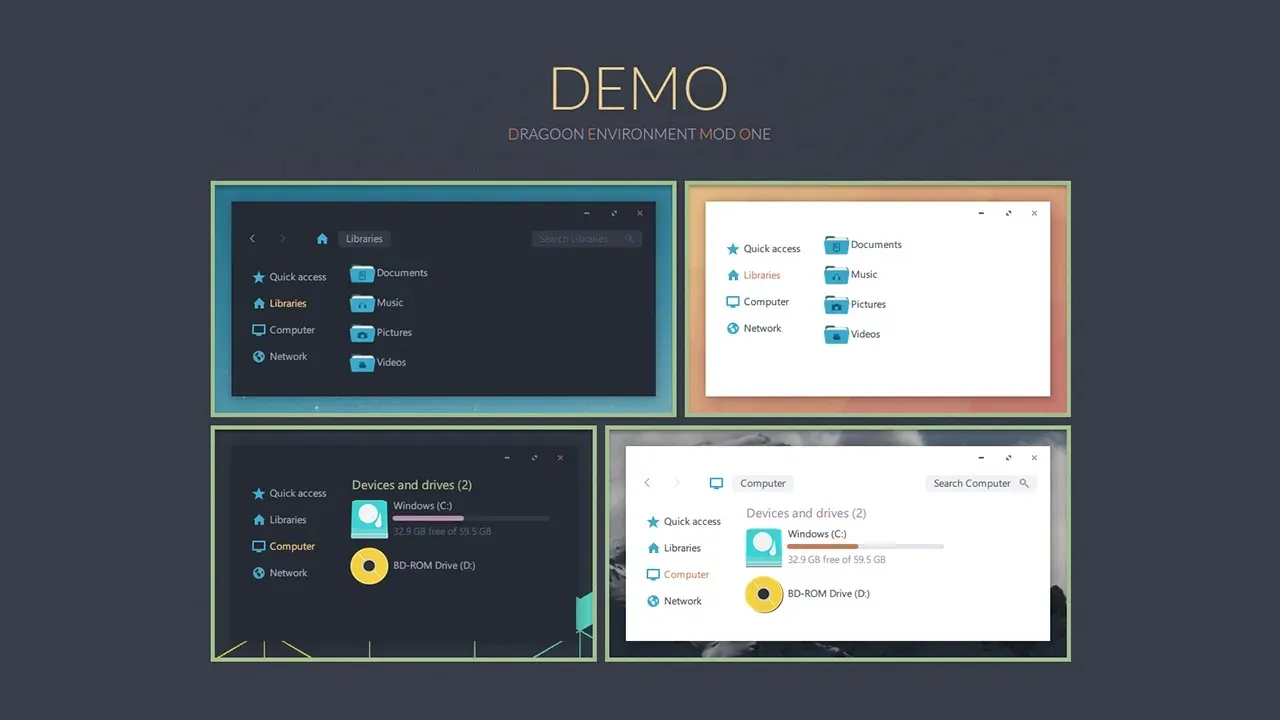 Demo Theme For Windows 10
Apparently the theme developers are running out of ideas for design and theme names. Despite the name, this is a full-fledged theme and a pretty good one. The visual style is based on the original Dragoon X theme, some design elements and colors have been changed. There are 6 visual styles to choose from, light or dark, with or without an address bar. There are also icons in the archive, but in our opinion, the Lumicons icon pack looks much more interesting with this theme.
Demo Theme For Windows 10
---
What is included in this?

6 DEMO themes for Windows 10
2 Stardock Curtains themes for Windows 10 (Dark and Light)
7tsp Icons + ipack
PotPlayer
foobar2000
xoblite
---
Instalation steps:
×
Download Page
Demo Theme
Windows 10
24.8MB
Are you new to Windows customization?
Follow the steps given on this post page and I always recommend Creating a Restore Point before starting the customization. If you have any other doubts comment below.