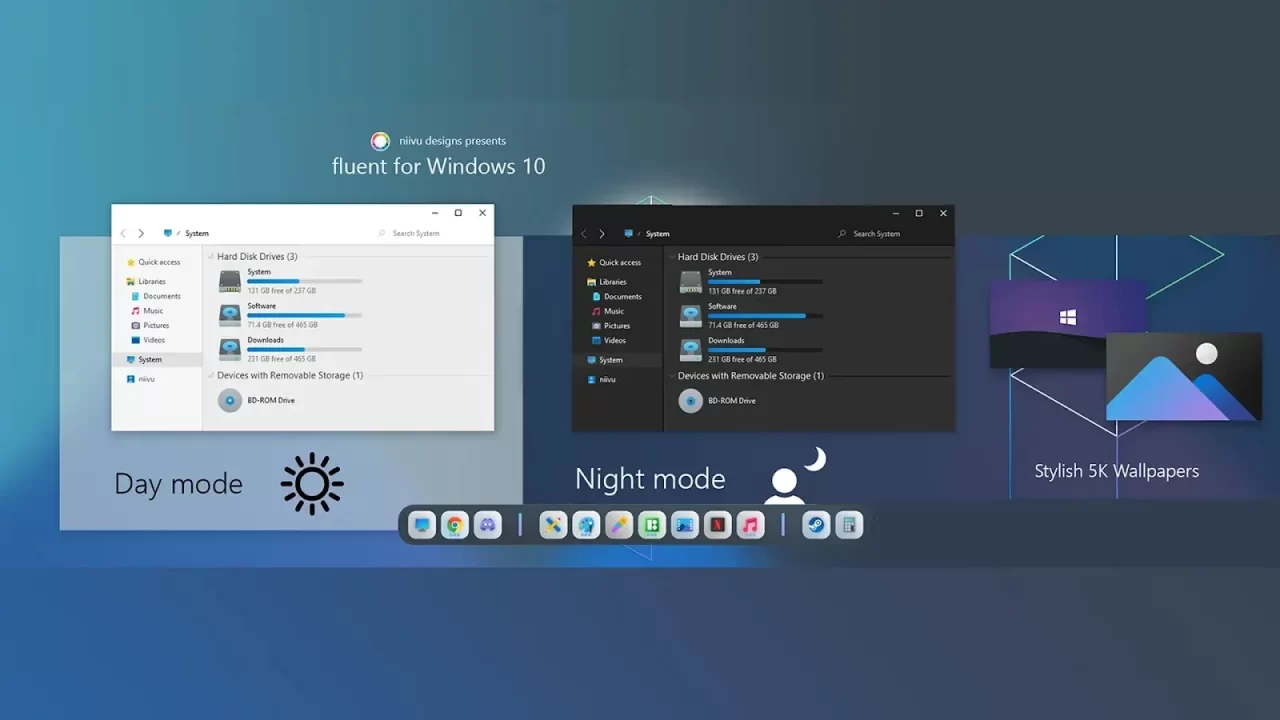 Fluent Theme For Windows 10
A theme for dozens that is perhaps in no way inferior in terms of convenience to a standard theme. The interface is simple and quite pleasing to the eye, there are no frills. The composition includes 2 main themes, white and dark, so to speak for day and night. In addition, the theme comes with a nice pack of system icons and quick launcher icons. Also in the archive, you will find skins for some programs. The 5K wallpaper package can be downloaded here.
Fluent Theme For Windows 10
---
What is included in this?

Themes (dark,light)
Icon (7tsp)
Stardock Curtains
SIB Start Orb
Dock Icons
Dock
Folder Pack
---
Instalation steps:
×
Download Page
Fluent Theme
Windows 10
27.4MB
Are you new to Windows customization?
Follow the steps given on this post page and I always recommend Creating a Restore Point before starting the customization. If you have any other doubts comment below.