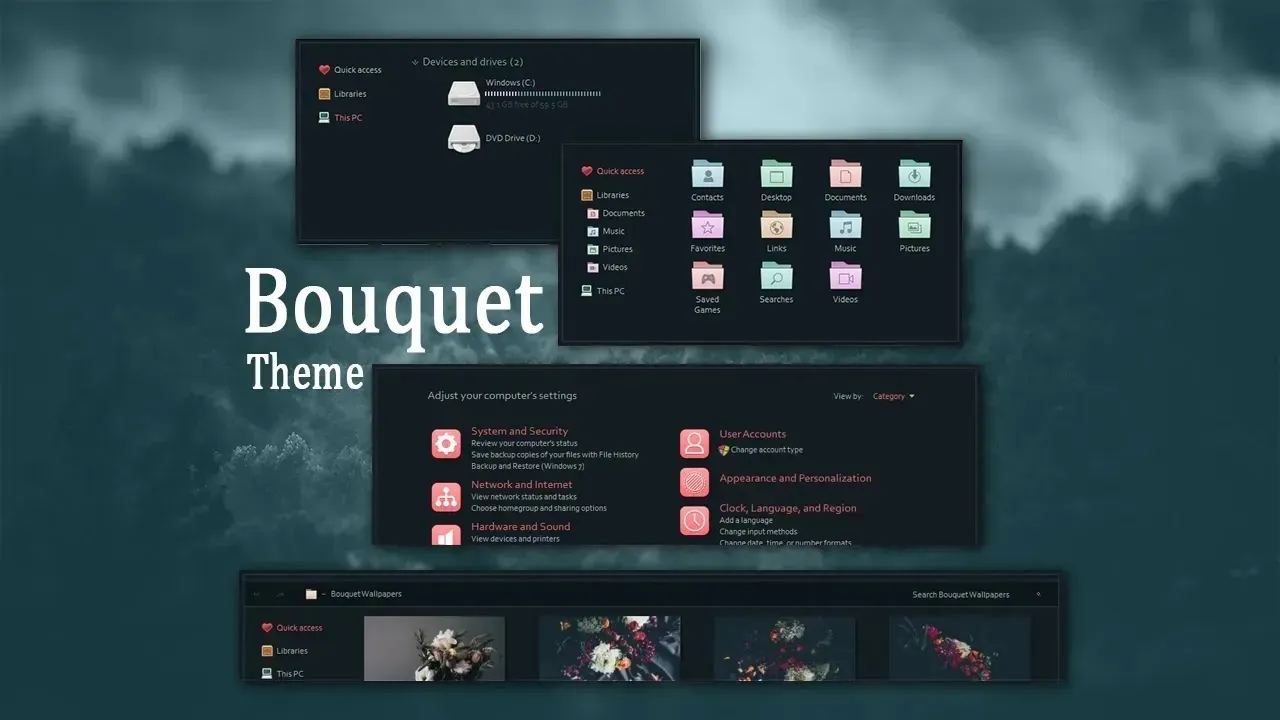 Bouquet Theme For Windows 10
Great dark theme for the beautiful half of humanity. In addition to all the beauty that the visual style carries, the usability of the operating system remains at a good level. The author worked out everything to the smallest detail well, in addition, he completed the theme with additions. The archive contains high-quality wallpapers with bouquets of flowers and specially created icons for the desktop. There is everything in order to install and get the result as in the screenshot. In general, a great gift for girls for the upcoming spring holiday.
Bouquet theme for windows 10
---
What is included in this?

Themes (2 types)
7TSP Icon
.ico Icons
Tools
---
Instalation steps:
×
Download Page
Bouquet Theme
Windows 10
17.6MB
Are you new to Windows customization?
Follow the steps given on this post page and I always recommend Creating a Restore Point before starting the customization. If you have any other doubts comment below.