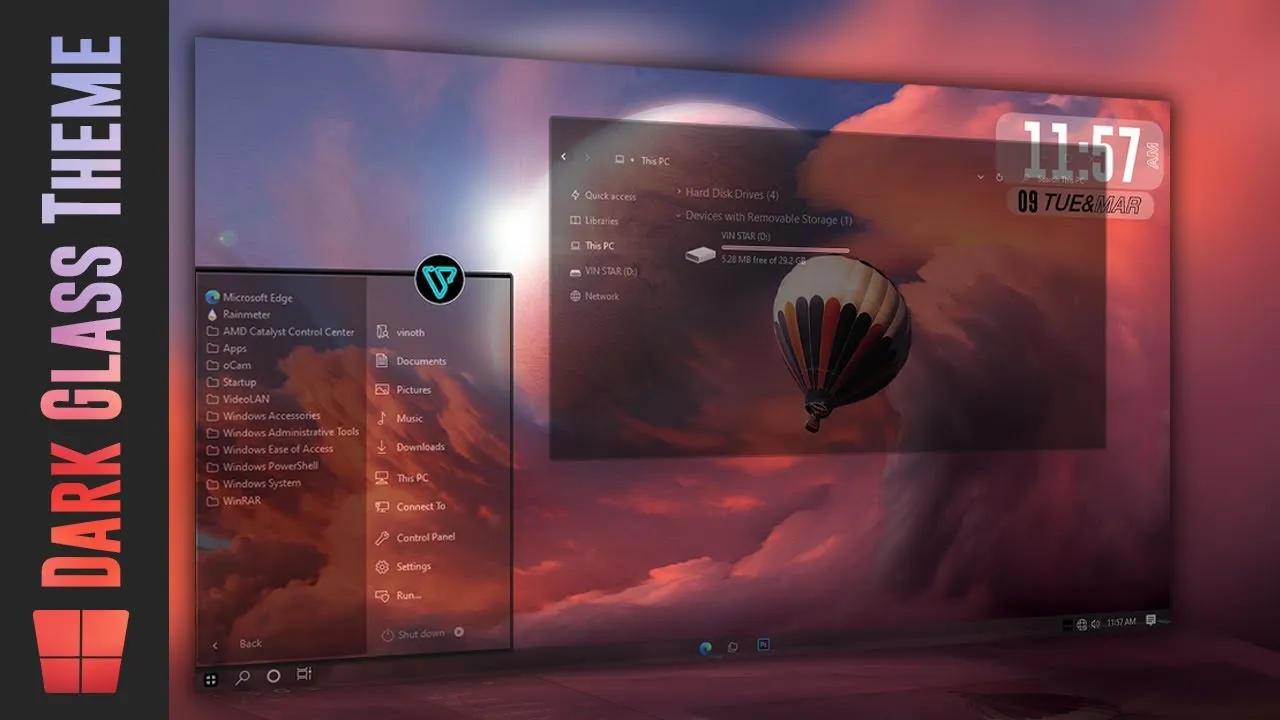 System Transparency
System-Transparency: A program that makes all interface elements transparent, the degree of transparency can be changed in the settings. Compatible with any themes, both dark and light. The utility does not give a blur effect, for some it can be a minus, but for someone a plus.
How to System Transparency
Download the System-Transparency application
Extract it using WinRAR or 7-Zip
Open Startup folder ( Press Windows key + R to open the Run command then type shell:startup and click ok )
Move the downloaded system transparency application to the Startup folder.
Double click on the system transparency application
Now open your taskbar tray and right-click on system transparency icon and click on setup and info
Set transparency value and Tick as shown in the image below and then click OK
Now your explorer will be a bit more transparent, Increase transparency by decreasing the value of transparency. If you're testing System-Transparency, you don't need to move the application to the Startup folder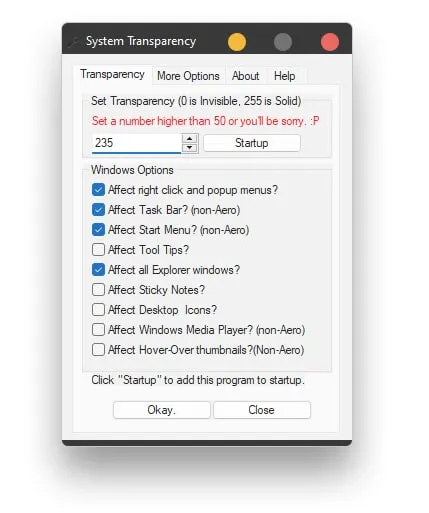 Note: Do not set the settings below 50%, the optimal settings are from 210% to 245%. If you intend to use this utility all the time, you can add it to startup.
by VINSTAR