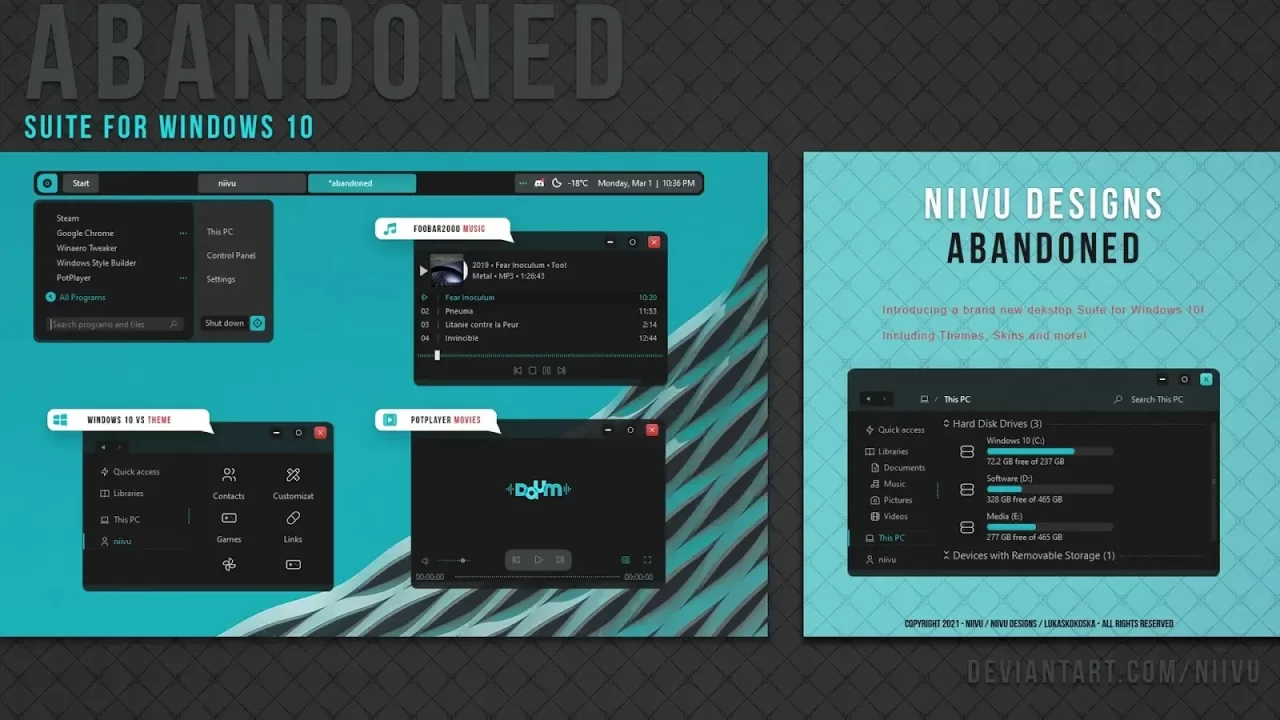 Abandoned Suite Theme For Windows 10
A good dark theme for those who are looking for an original design for their desktop. The theme has several variations, but they do not fundamentally differ much, only with all sorts of panels and small elements. In the archive, you will also find start buttons and skins for some programs.
Abandoned Suite Theme For Windows 10
---
What is included in this?

Themes (6 types)
Stardock Curtains
SIB Start Orb
Dock
foobar2000
PotPlayer
---
Instalation steps:
×
Download Page
Abandoned Suite Theme
Windows 10
16.3MB
Are you new to Windows customization?
Follow the steps given on this post page and I always recommend Creating a Restore Point before starting the customization. If you have any other doubts comment below.