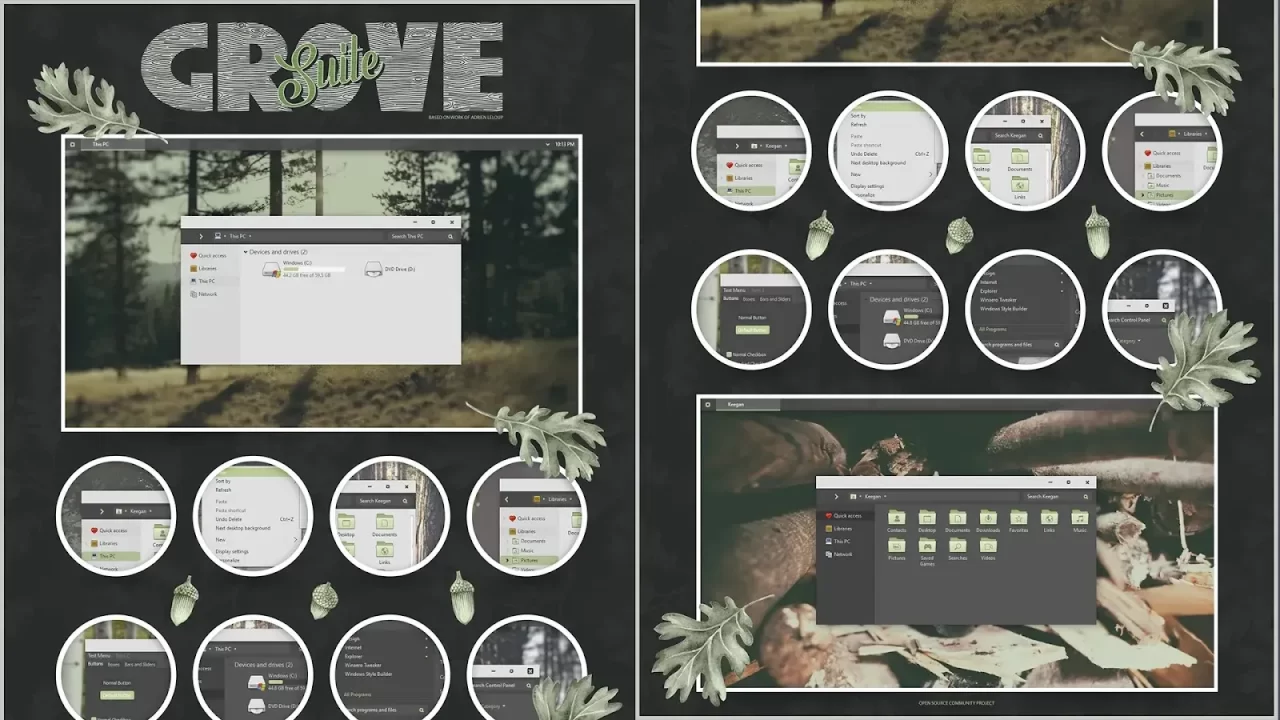 GROVE Theme For Windows 10
If you are looking for something unusual, stylish, and at the same time comfortable, this is the theme for you. Designed in pastel colors with an emphasis on green, the visual style is available in two versions – dark and light, while both options have warm shades, which gives coziness and comfort to working at the computer. The archive also comes with a special package of wallpapers and icons for the theme.
GROVE Theme For Windows 10
---
What is included in this?

Themes (dark,light)
Icon (7tsp,Ipack)
Wallpaper
---
Instalation steps:
×
Download Page
GROVE Theme
Windows 10
56MB
Are you new to Windows customization?
Follow the steps given on this post page and I always recommend Creating a Restore Point before starting the customization. If you have any other doubts comment below.