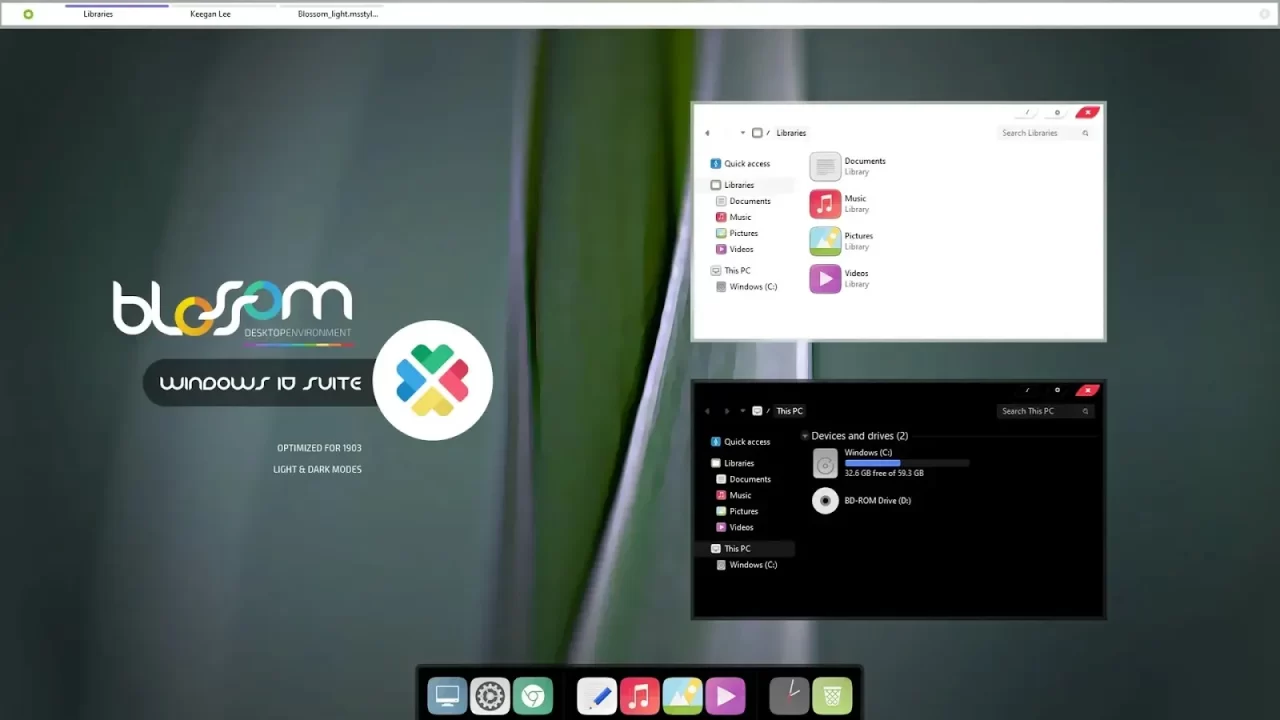 Blossom Theme For Windows 10
A new unique theme for Windows 10. The visual style received an unusual design that is not like the others, the theme is quite stylish and at the same time, the usability is not lame. Windows dark and light mode is supported, and there are options with transparency for those using the AeroGlass program. In the archive, you will also find wallpapers, skins for PotPlayer and RocketDock, cursors, and alternative start buttons.
Blossom Theme For Windows 10
---
What is included in this?

Themes (Normal,alt,na)
RocketDock
SIB Start Orb
Cursors
PotPlayer
---
Instalation steps:
×
Download Page
Blossom Theme
Windows 10
7.1MB
Are you new to Windows customization?
Follow the steps given on this post page and I always recommend Creating a Restore Point before starting the customization. If you have any other doubts comment below.