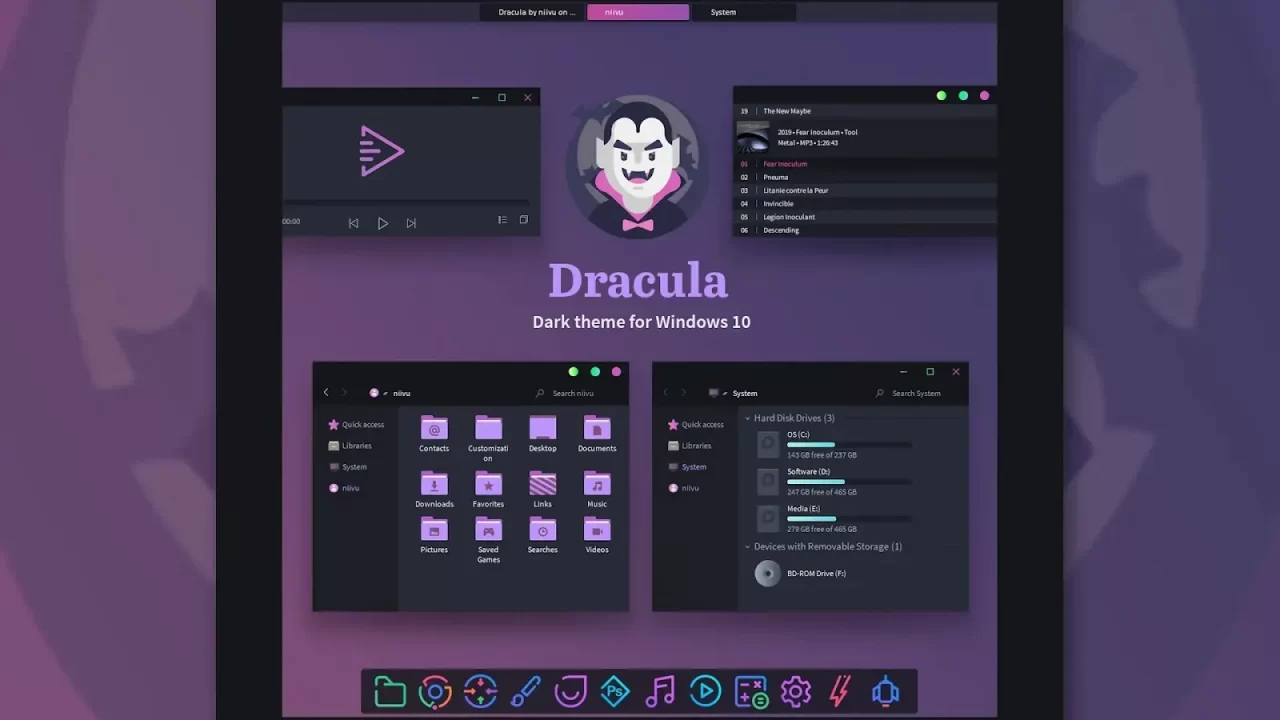 Dracula Theme For Windows 10
Dracula is a desktop theme with a simple flat design and shades of purple. As usual, there are several options for the visual style, system icons, skins for programs, and more.
Dracula Theme For Windows 10
---
What is included in this?

Themes (8 types)
Icon (7tsp,Ipack)
Stardock Curtains
Wallpaper
Dock
foobar2000
PotPlayer
Firefox
---
Instalation steps:
×
Download Page
Dracula Theme
Windows 10
35.6MB
Are you new to Windows customization?
Follow the steps given on this post page and I always recommend Creating a Restore Point before starting the customization. If you have any other doubts comment below.