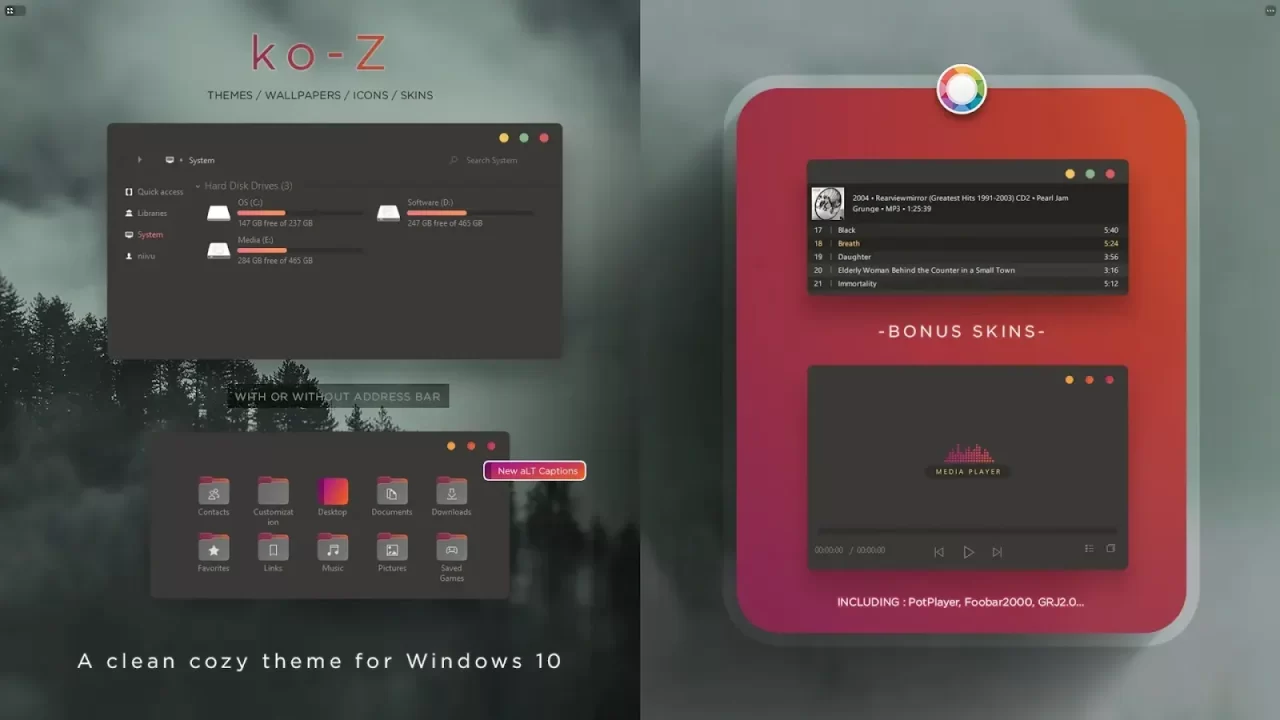 Ko Z Theme for Windows 10
A theme for Windows 10 that combines Mac-style with Ubuntu color tones. It turned out quite well, the design is strict and discreet, which allows you to work comfortably at the computer and at the same time pleases the eye. The content contains several versions of the visual style, there are modifications to work correctly with Microsoft Office. In addition, in the archive, you will find system icons, wallpapers, and skins for various programs.
Ko Z Theme for Windows 10
---
What Is Included In This?

Themes (Normal,alt,na)
Icon (7tsp,Ipack)
Wallpaper
SIB Start Orb
SIB style
Dock
foobar2000
PotPlayer
---
Instalation steps:
×
Download Page
Ko Z Theme
Windows 10
32.8MB
Are you new to Windows customization?
Follow the steps given on this post page and I always recommend Creating a Restore Point before starting the customization. If you have any other doubts comment below.