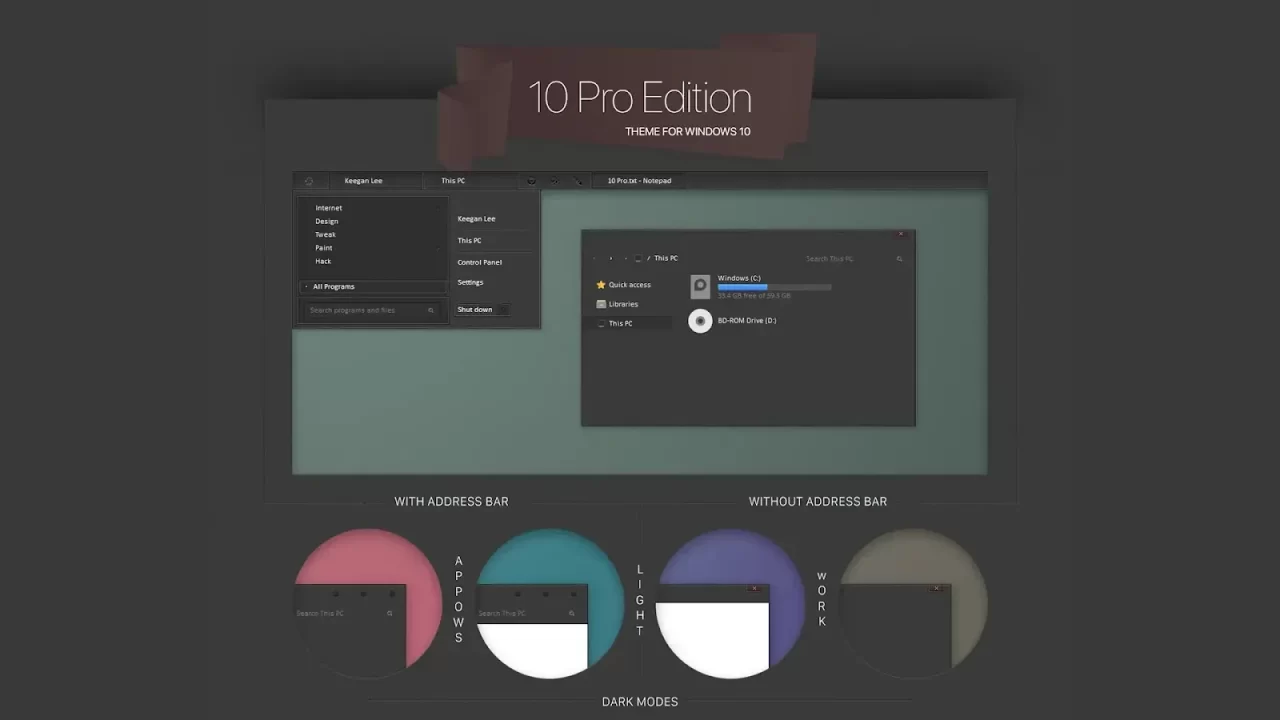 10 Pro Edition Theme For Windows 10
10 Pro Edition is an old-school minimalist design theme. There were times when similar topics on the seven came out almost every day. This theme was created exclusively for Windows 10, for those who are fed up with flat design, this will be a great alternative. The interface is quite convenient for everyday use, there are no frills, just a simple and strict interface. The content offers 2 visual style options, light with dark borders. or completely dark.
10 Pro Edition Theme For Windows 10
---
What is included in this?

Themes (dark,light)
SIB Start Orb
---
Instalation steps:
×
Download Page
10 Pro Edition Theme
Windows 10
4.5MB
Are you new to Windows customization?
Follow the steps given on this post page and I always recommend Creating a Restore Point before starting the customization. If you have any other doubts comment below.