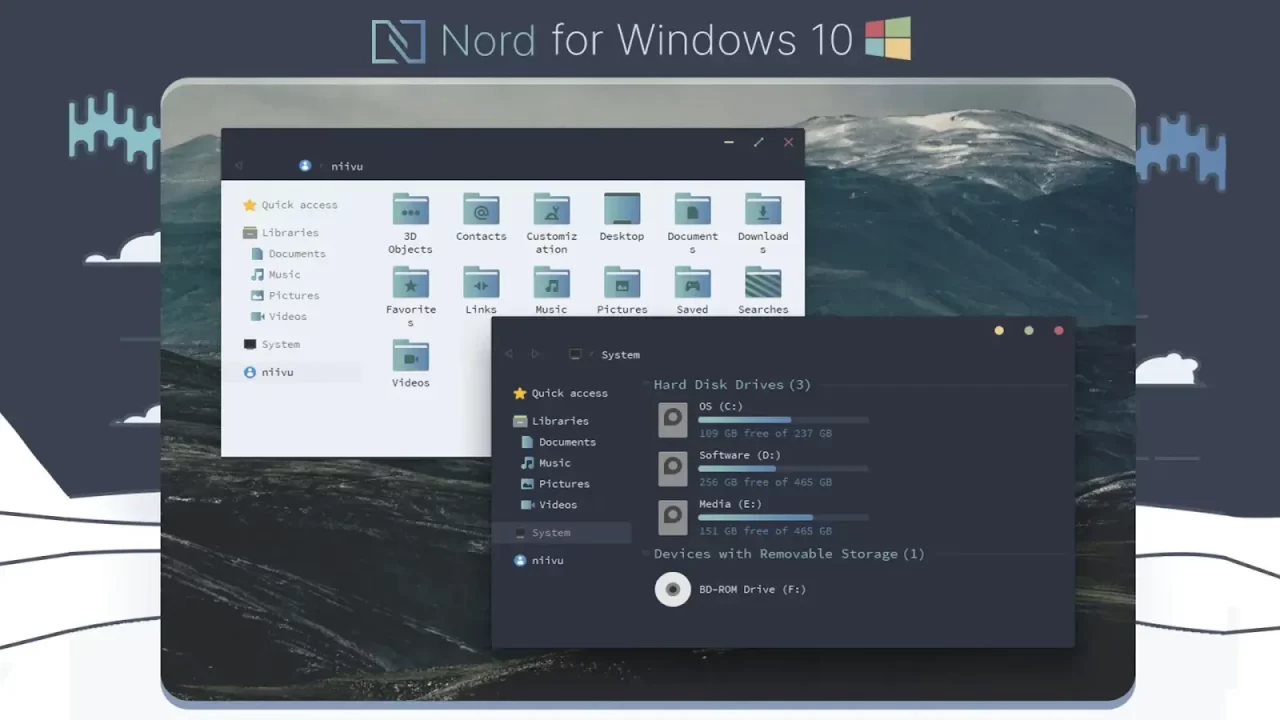 Nord Theme For Windows 10
A theme for Windows 10 that will suit any connoisseur of minimalism. A feature of this theme is its color palette. The visual style combines only soft, calm tones that are only pleasing to the eye, complementing all this is a strict style without frills. In general, the theme is suitable for everyday use, and well-designed, which allows you to comfortably use the Windows interface without any nuances.
Nord Theme For Windows 10
---
What is included in this?

Themes (3 types)
Stardock Curtains
Nexus Dock
foobar2000
PotPlayer
---
Instalation steps:
×
Download Page
Nord Theme
Windows 10
31MB
Are you new to Windows customization?
Follow the steps given on this post page and I always recommend Creating a Restore Point before starting the customization. If you have any other doubts comment below.