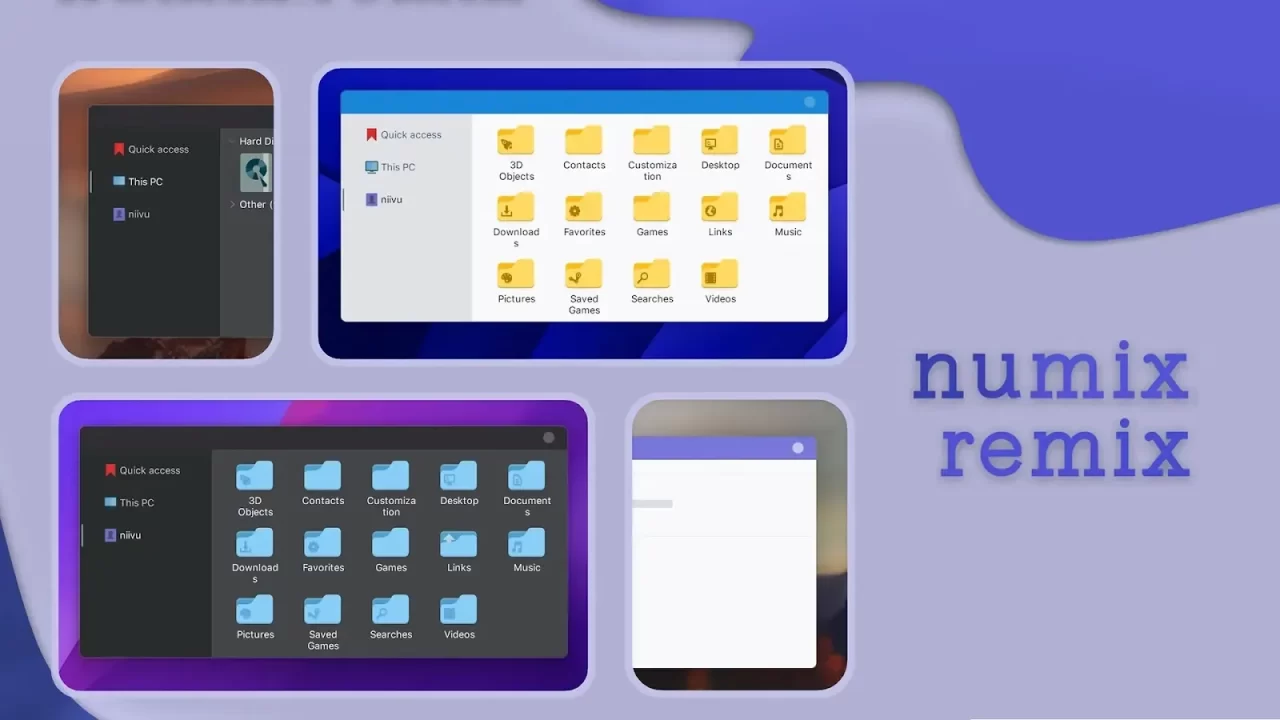 Numix Remix Theme For Windows
A reimagined Numix theme that has received a more refined and modern design. The theme supports automatic explorer header colors and comes in two visual styles, dark and light. The composition also has a set of good wallpapers and a start button.
Numix Remix Theme For Windows
Make your customization awesome by installing this theme's appropriate Windows 7TSP icons.
---
What is included in this?

Themes (dark,light)
Wallpaper
Stardock Curtains
Start Orb
Tools
---
Instalation steps:
×
Download Page
Numix Remix Theme
Windows 10 & 11
19MB
Are you new to Windows customization?
Follow the steps given on this post page and I always recommend Creating a Restore Point before starting the customization. If you have any other doubts comment below.
21H2
22H2
21H2
21H1
20H2
2004
1909
1903
1809
1803
1709
1703