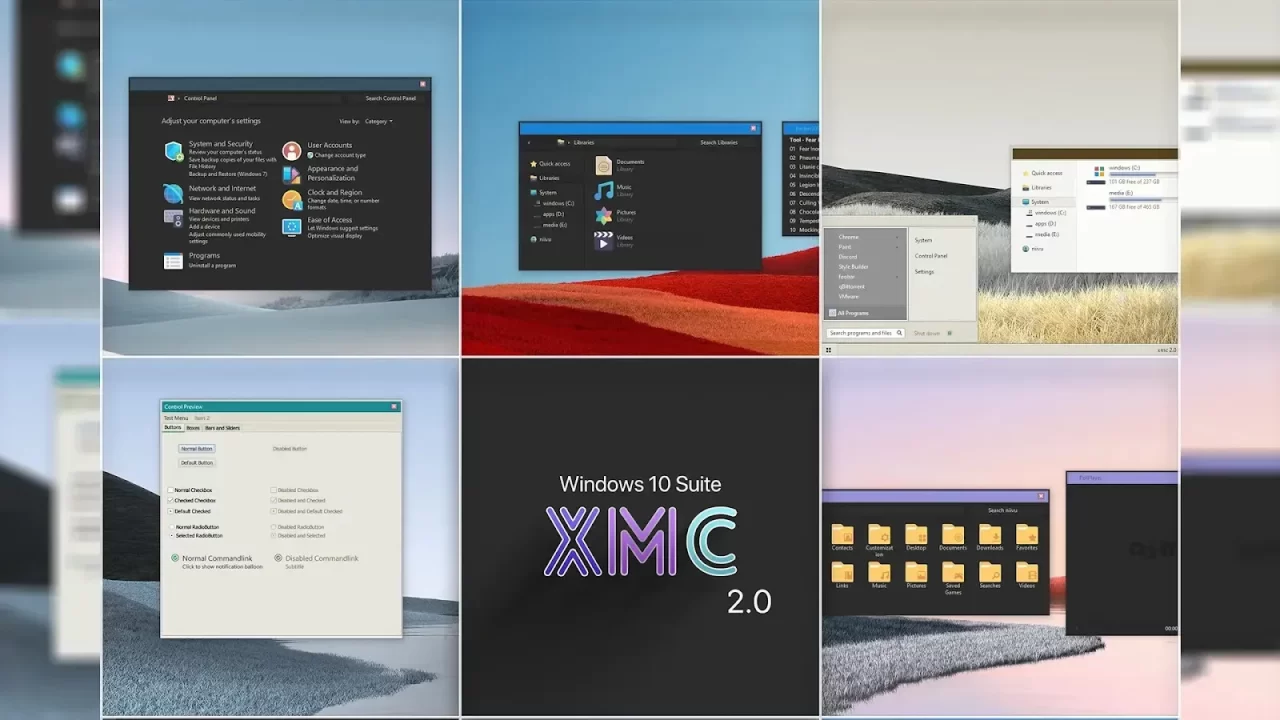 xmc 2-0 Theme For Windows 10
the design of the basic Windows theme, not a complete copy of it, but only a similarity. Nevertheless, this design looks pretty good, pleasant warm colors and design elements familiar to many from early versions of Windows, evoke only warm memories and give a good mood while sitting at the computer.
xmc 2-0 Theme For Windows 10
---
What is included in this?

Themes
Shellstyle
SIB Start Orb
Dock
foobar2000
PotPlayer
---
Instalation steps:
×
Download Page
xmc 2-0 Theme
Windows 10
8.2MB
Are you new to Windows customization?
Follow the steps given on this post page and I always recommend Creating a Restore Point before starting the customization. If you have any other doubts comment below.