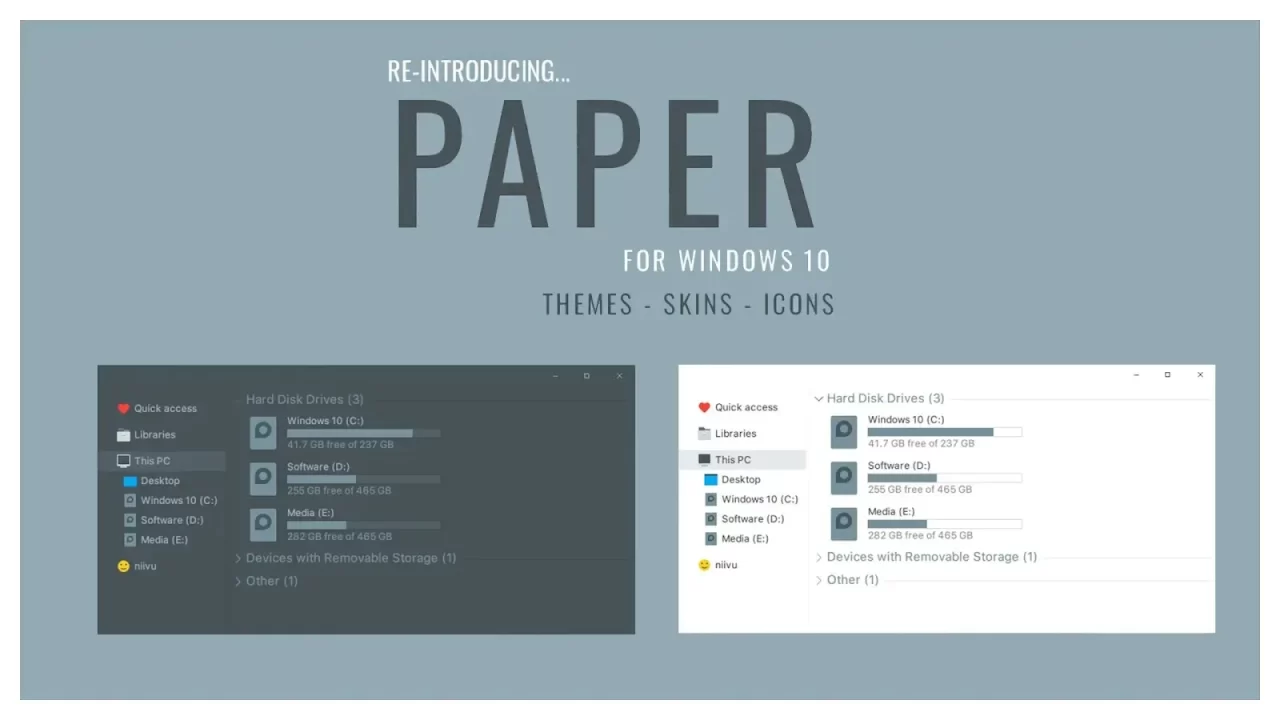 Paper Theme For Windows 10
Here is the updated Paper theme. The visual style has become more elaborate, concise, and finished, so to speak, all interface elements are in the same style. The theme is available in several variants, mainly light or gray (dark mode) visual style, as well as variations of them with minor differences. As additions, there are system icons (7tsp), ICO icons, as well as skins for various programs.
Paper Theme For Windows 10
---
What is included in this?

Themes (Moon,Night)
Icon (7tsp)
Rainmeter
Stardock Curtains
xoblite
Dock Icons
foobar2000
PotPlayer
---
Instalation steps:
×
Download Page
Paper Theme
Windows 10
19.3MB
Are you new to Windows customization?
Follow the steps given on this post page and I always recommend Creating a Restore Point before starting the customization. If you have any other doubts comment below.