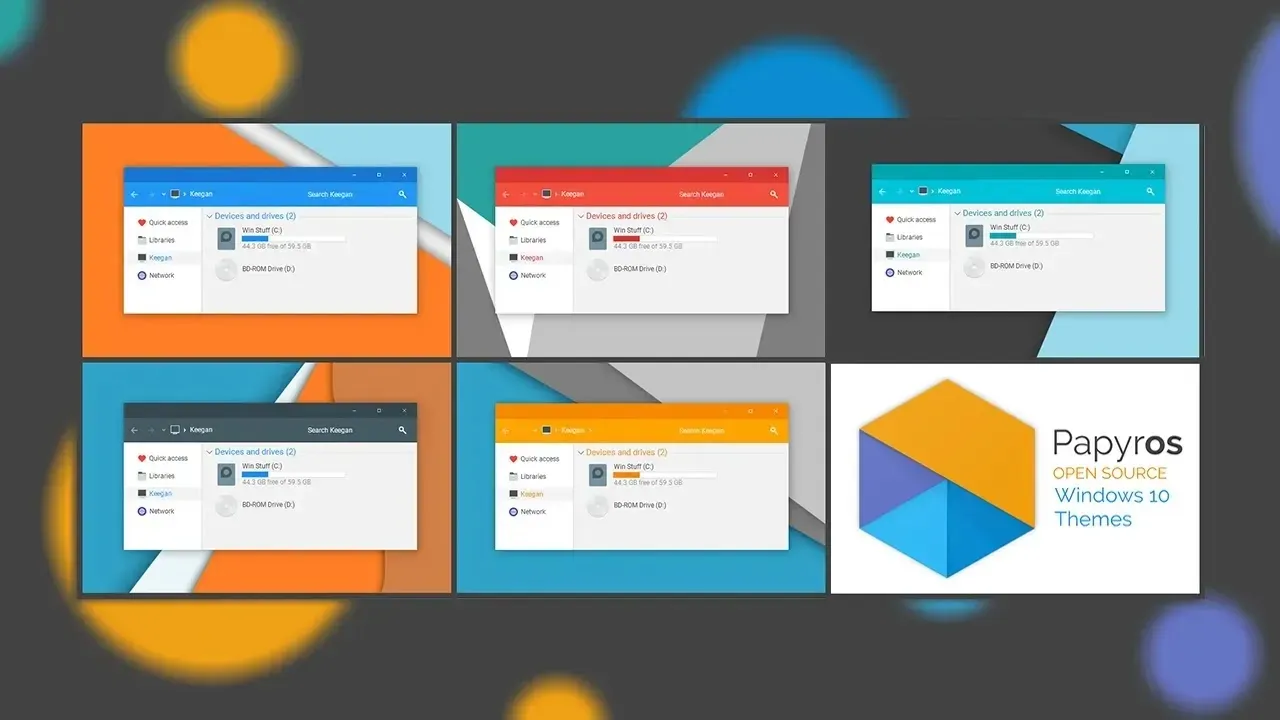 Papyros Theme For Windows 10
If you are looking for a good quality theme for everyday use for your computer, then you have come to the right place. This is an excellent Material Design theme, but thanks to the minimal use of shadows in the visual style, the theme will fit perfectly with the standard Metro interface. The visual style is well-designed and thought out, usability is at the highest level, and at the same time, the eyes only rejoice
The theme is available in five colors, all of which can be seen in the screenshots. Styling of the start menu and taskbar is also supported
Papyros Theme For Windows 10
---
What is included in this?
---
Instalation steps:
×
Download Page
Papyros Theme
Windows 10
2.56MB
Are you new to Windows customization?
Follow the steps given on this post page and I always recommend Creating a Restore Point before starting the customization. If you have any other doubts comment below.