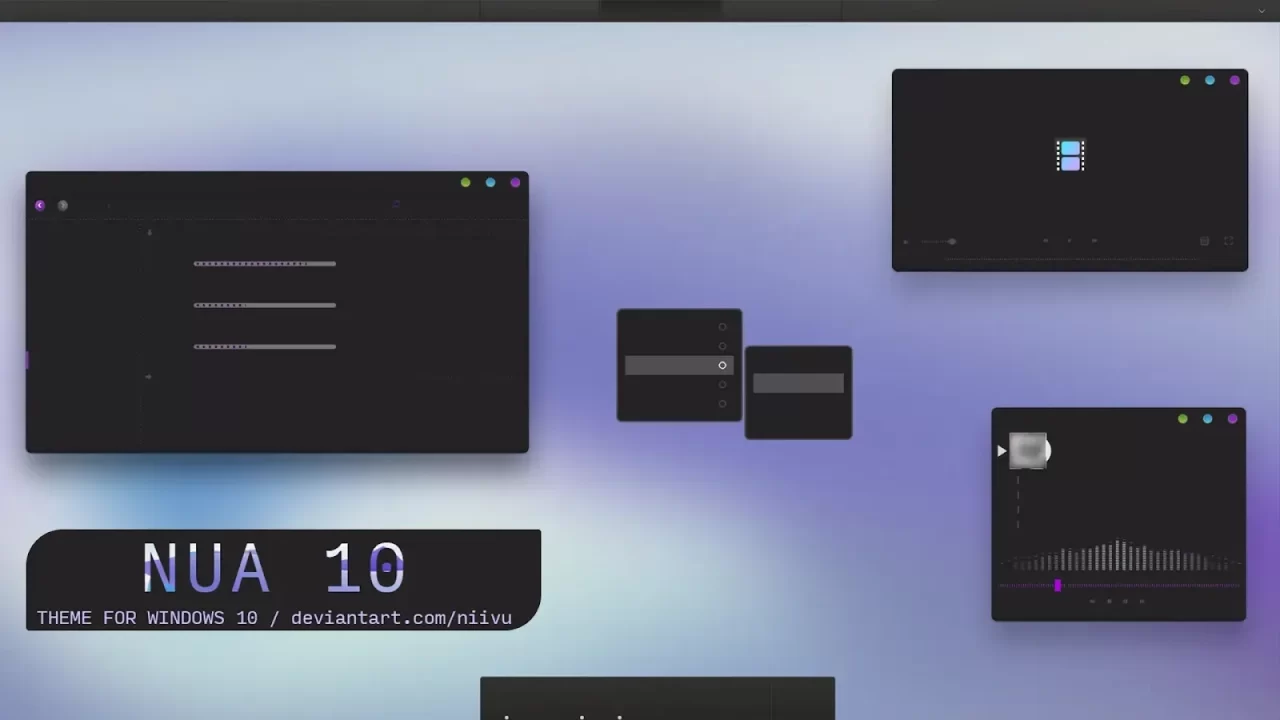 NUA 10 Theme For Windows 10
The theme for dozens with an original design completely in dark colors. The visual style is pleasing to the eye while being very convenient when performing everyday tasks at the computer. In order for the explorer windows to be rounded, you need to use the StarDock Curtains program. Windows 11 icons are in perfect harmony with the theme. The archive also contains skins for various programs.
NUA 10 Theme For Windows 10
---
What is included in this?

Themes
Stardock Curtains
xoblite
Caption Button Icons
Dock
foobar2000
PotPlayer
---
Instalation steps:
×
Download Page
NUA 10 Theme
Windows 10
5MB
Are you new to Windows customization?
Follow the steps given on this post page and I always recommend Creating a Restore Point before starting the customization. If you have any other doubts comment below.