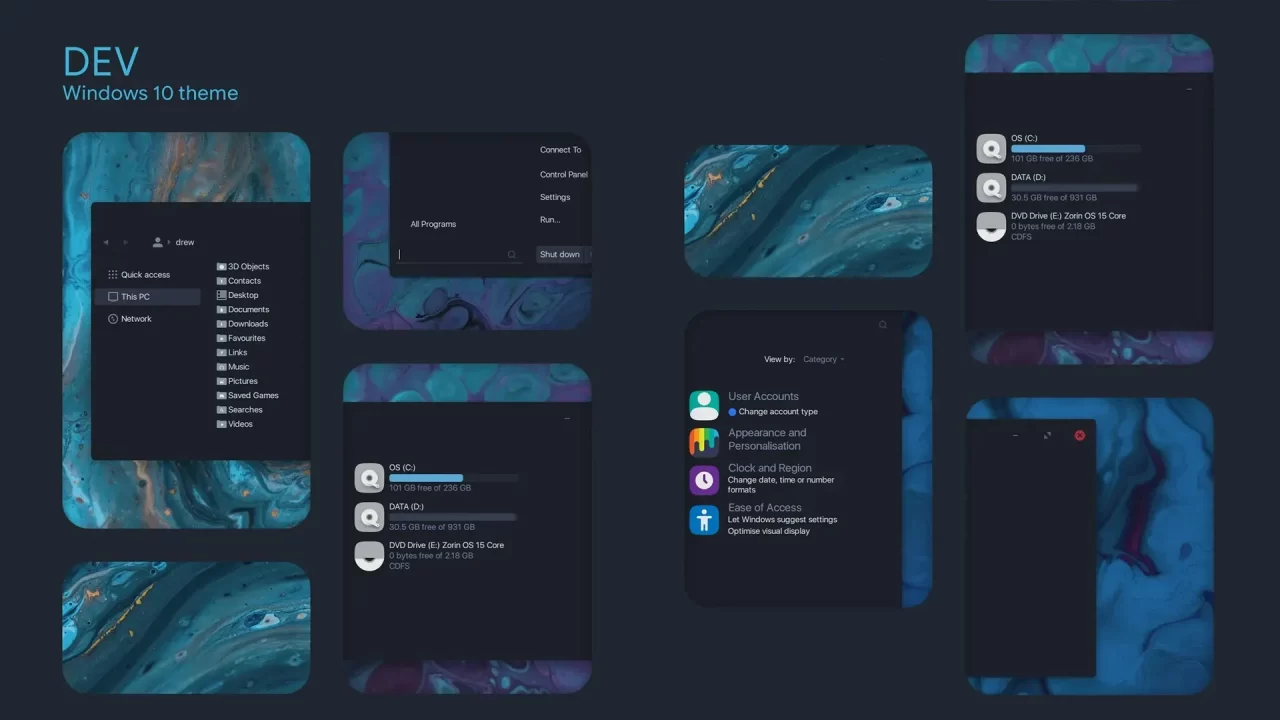 Dev Theme For Windows 10
Dev – theme for dozens in strict dark colors and flat design. The visual style can be called universal since there is no binding to any color, which allows you to use icons and wallpapers with a theme to your taste. There are 2 visual style options, the differences are the design of the window control buttons and the shape of the corners of the explorer window (straight or rounded).
Dev Theme For Windows 10
---
What is included in this?

Themes (8 types)
Stardock Curtains
SIB Start Orb
Startisback
Dark Color Registry
---
Instalation steps:
×
Download Page
Dev Theme
Windows 10
5.9MB
Are you new to Windows customization?
Follow the steps given on this post page and I always recommend Creating a Restore Point before starting the customization. If you have any other doubts comment below.