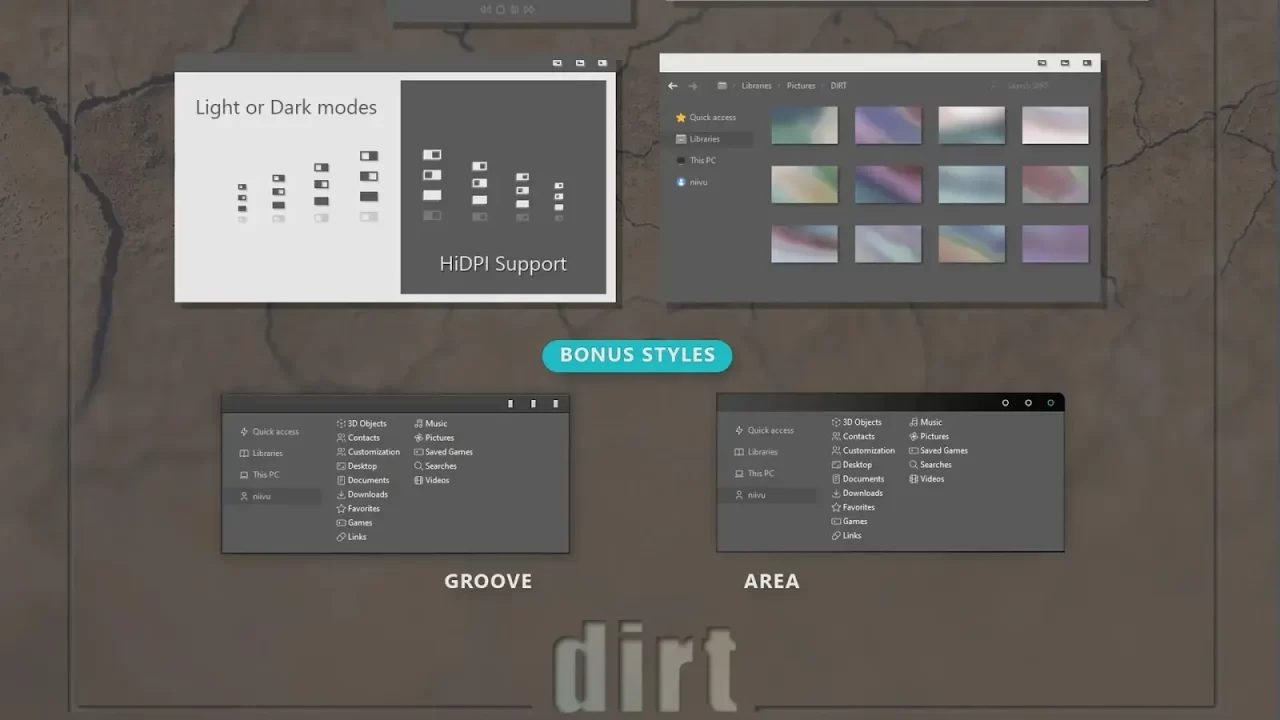 DIRT Theme For Windows 10
Windows 10 desktop theme in light and dark colors. The main feature of this theme is a flat square shadow that falls from the explorer windows. Of course, this does not carry any functionality, only a visual effect. Otherwise, it is a monophonic interface, minimalistic and strict. The archive additionally has 2 bonus visual styles with an alternative design of explorer windows.
DIRT Theme For Windows 10
---
What is included in this?

Themes (dark,light)
StarDock Curtains
Extras
foobar2000
PotPlayer
---
Instalation steps:
×
Download Page
DIRT Theme
Windows 10
22.1MB
Are you new to Windows customization?
Follow the steps given on this post page and I always recommend Creating a Restore Point before starting the customization. If you have any other doubts comment below.