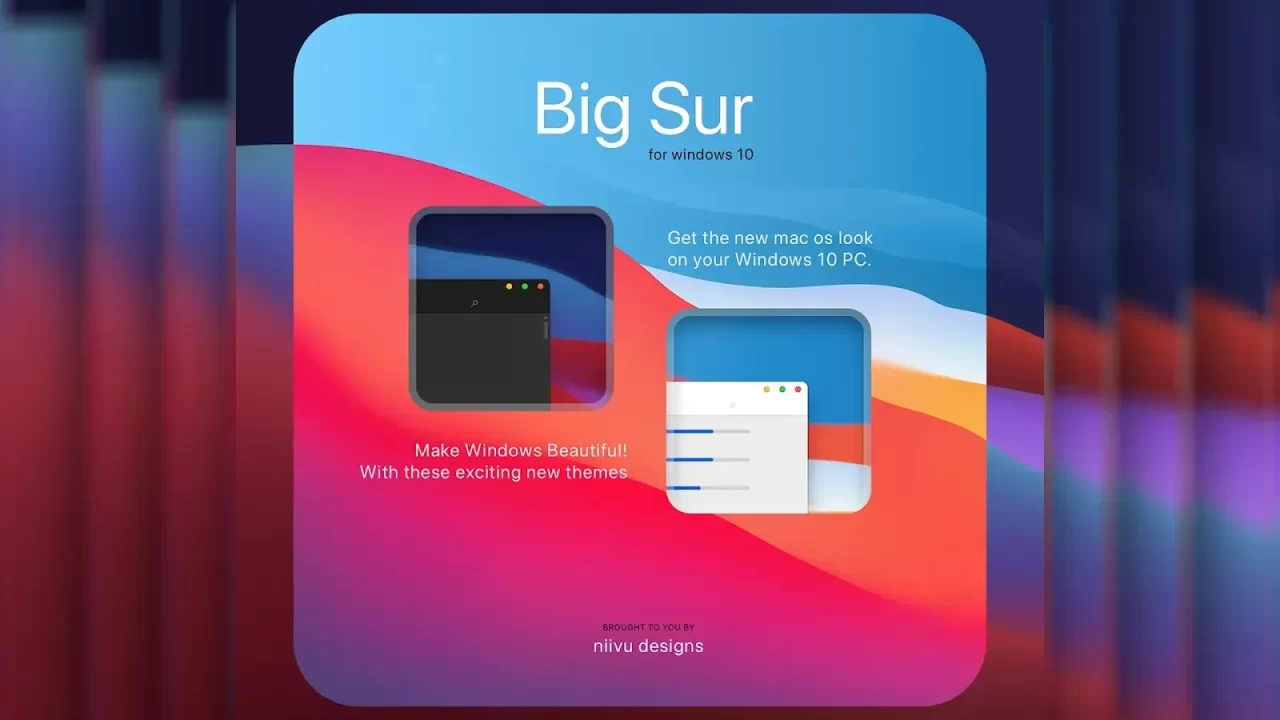 Big Sur 2 Theme For Windows 10
If you are a Mac-style lover, then this theme should definitely add to your collection. The visual style is well developed, almost to the smallest detail, but at the same time, usability remains at the level of the standard theme. There are several theme options to choose from, dark, light, and their modifications with different explorer panels. The archive also contains system icons, wallpapers, start buttons, and skins for some programs.
Big Sur 2 Theme For Windows 10 , big sur by vinstar , how to mac windows look like big sur
---
What is included in this?

Themes (Dark,Light)
Icon (7tsp,Ipack)
Stardock Curtains themes
Wallpaper
SIB Start Orb
Cursors
Dock
Big Sur dock Icons
---
Instalation steps:
×
Download Page
Big Sur 2 Theme
Windows 10
82MB
Are you new to Windows customization?
Follow the steps given on this post page and I always recommend Creating a Restore Point before starting the customization. If you have any other doubts comment below.